Today, we had the honor to interview Angel "AROCK" Castillo, the Founder and CEO of BPM Supreme – a service for DJs that delivers an extensive selection of new releases, exclusive versions, classics, and genres ranging from hip-hop to rock.
Hello AROCK. We're glad to have you here. For starters, can you tell us how you got into the music industry and what has motivated you to do that?
Thanks, I'm excited to be here as well. Getting into the music industry happened quite naturally for me. When I was young, around 12 years old, I discovered DJing while at a school dance. I watched how the DJ up on stage was moving the crowd, and it was fascinating to me. From that moment on, I knew I wanted to be involved in music somehow. I began learning to DJ shortly after that and then went on to work at Z90, a radio station in San Diego.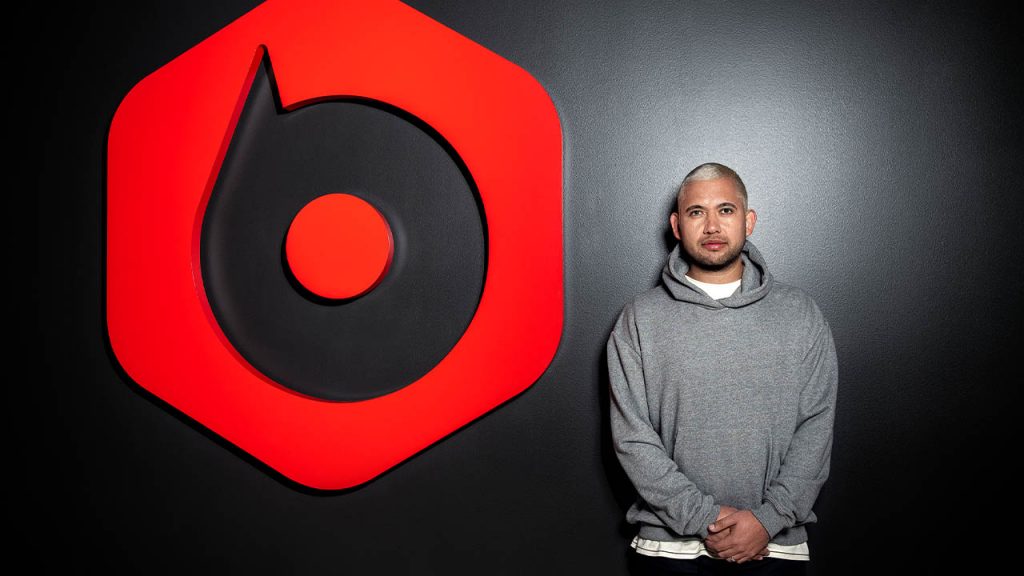 You are the founder of BPM Supreme, one of the biggest record pools for DJs. Would you be so kind to take us back to the beginnings and tell us how the concept got born and when?
Of course, BPM Supreme has been a long and exciting journey! Back in my early days of DJing, I belonged to a physical record pool in San Diego. It was a place for DJs to trade, buy, and sell their records. We would go there to find the music we needed for our DJ gigs. The record pool was essential for our jobs, but it was also a place to connect and network with other DJs in the city.
When digital DJing started to pick up steam around 2008, I had the idea to create a similar space as a physical record pool, but all online and completely digital. I wanted the website to provide all of the music a DJ could need (in downloadable formats) and also have that sense of community that we had at the record store. It took a while to take BPM Supreme from an idea to reality, but with a lot of support from friends and business partners, plus a lot of time and dedication, the online platform launched in 2011. BPM Supreme features new releases and promo records just like a physical record pool would but also supplies the remixes, edits, and versions exclusive to our service.
Let's talk a little bit about the entrepreneur space. How difficult was it for you to get into it?
I was around many influential DJs in San Diego while working at the radio station, so I had mentors and people around me who inspired me. When I decided to create BPM Supreme, I had a solid team that helped me move my ideas from a concept to a real product. Something about entrepreneurship that always stuck out to me was filling a need in the market. That idea was simple to me – look for the need and then create the product or solution to satisfy the customer. BPM Supreme is a solution now for thousands of DJs around the world.
What are the biggest struggles for an entrepreneur nowadays in an industry that is continuously evolving and changing?

It's true that in the music industry, things change fast, and technology is changing fast. But as an entrepreneur, I can honestly say that is what makes it so fun. It is challenging but also very rewarding. At BPM Supreme, we consider ourselves a tech company just as much as a music company. It is crucial to stay ahead of the technology and always be ready for the next evolutionary phase of the product. We'll never be "done" improving the service, and we're always working on new features that will give our members the best possible experience.
What are your words of advice for someone who wants to achieve things in the industry as an artist or as an entrepreneur?

I would say overall if you're looking to start a business, learn as much as you can about that industry. You have to find out what the market needs and what the public wants, and don't be afraid to ask for help. Seek out a mentor who has made all the mistakes already and can help guide you through the process – that is invaluable!
How do you think the music industry will evolve after this global pandemic ends, and what should the music producers or the people involved in the industry do in order to keep up with the changes?

I truly believe that when everything starts to get back to normal, the "new normal" will be even better than before. An example: we now can connect with an audience and perform for thousands, sometimes millions of people, online via livestreaming. Combine that with the return of live performances and gigs, and we have more than double the opportunity for exposure than we did pre-pandemic. There is a silver lining to all of this, and I think these new opportunities are one of them.
That being said, I think a great thing DJs and producers can do right now to keep up with the changes is start to build (or continue building) their network online. Create a Twitch page, livestream DJ mixes, record routines, and grow your online following. If you're a musician and haven't worked on your online presence this past year, you will most likely get left behind.
BPM Supreme is the first digital record pool which integrate Cyanite's artificial intelligence for individual music recommendation. Can you give us more details about the new feature Mood and how will it benefit the users?

We are so excited about this new feature, and it's been great working alongside the talented team at Cyanite. The Moods feature uses AI-enabled track analyzation, and as you mentioned, we're the first online music service for DJs worldwide to use this technology. With Moods, our BPM Supreme members and BPM Latino members (our online music service for DJ-ready Latin music) can search for music even more intuitively with the help of intelligent recommendations. It's a game-changing feature and another way that we look to evolve the technology behind our services.
BPM Supreme is the center for new releases, remixes & songs from a wide variety of genres, but in August you launched BPM Create, a sample library with more than 250.000 sounds. Who can benefit from this platform?

BPM Create is an online sample library built for producers, as well as for musicians who want to get into music production. We launched in August 2020 with 100K sounds available on the site, and by the end of 2020, we had nearly 250K. More than double, so it's growing fast! There are also hundreds of sound packs, and we work with some of the most credible labels and sound engineers in the business to provide content for the site.
On top of the great content on the site, BPM Create has a state of the art search functionality so our members can get inspired and find exactly what they're looking for quickly. It's exciting to offer a tool like this to music makers and see how much great music will come from the service!
Also, BPM Create organized remix competitions, where the prizes included an official release plus award prizes from sponsors. Are there any contests in the pipeline?

We are working on more remix contests for 2021, as well as beat challenges that pair nicely with the BPM Create service. Winners of these contests will typically take home professional production gear for their studios and have their music signed to a label. It's a great way to get the community engaged and provide valuable opportunities to our members.
If you were to build a startup from scratch again, what's the one skill that would help you the most to turn your vision into reality?

Hmm, that's a great question! What a lot of people don't know about me is that I am big into design, digital and graphic. I think this is a great skill to have for anyone looking to start their own business. It's a skill that I'm continuously working on and learning more about. Great design not only makes your business look good but also helps it function better. I take a lot of pride in the design on all of our platforms and the ease-of-use behind a clean, modern interface.
What impact do you think BPM Supreme, BPM Latino, and BPM Create had on the industry so far?

Our services have had a positive impact on the music industry for sure, especially during such a difficult time for musicians, DJs, and producers. BPM Supreme, BPM Latino, and BPM Create have offered a creative outlet that many people need. Over the past year, we focused our efforts on keeping DJs and producers working. We wanted to encourage them to continue making music and continue playing music. There's nothing better in tough times than music and creativity, and our services help provide that!
In the end, if we have missed to ask you about a certain topic, you are free add anything here.

I'd like to add one thing – if you are just hearing about BPM Supreme, BPM Create, BPM Latino, or AROCK for the first time, thank you for taking the time to learn more about us. We got started to help DJs, and now we are launching services that will benefit all musicians and creatives. Keep an eye on our pages because more big things are coming!
That is all for now. Thank you, AROCK, for your time. It was a pleasure to discuss with you about all these topics.

Thank you and thank EDM Nomad!
Follow AROCK on social:
Instagram: https://www.instagram.com/arock
Facebook: https://www.facebook.com/arocksworld
Mixcloud: https://www.mixcloud.com/arock
Audiomack: https://audiomack.com/arock
Follow BPM Supreme on social:
Website: https://www.bpmsupreme.com
Facebook: https://www.facebook.com/BPMSupreme
Instagram: https://www.instagram.com/bpmsupreme
YouTube: https://www.youtube.com/bpmsupreme