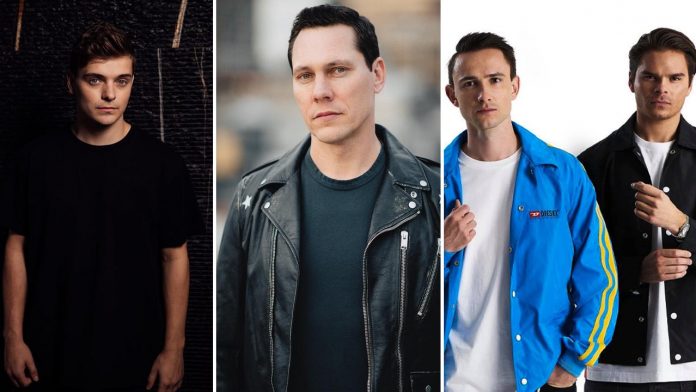 Martin Garrix, Tiesto and Lucas & Steve have been nominated for the prestigious Edison Award. One of the oldest music awards in the world, the annual awards recognise outstanding achievements in the music industry. 

Thanks to his innate ability to sense the exact sound dance music needs, and by making that sound his own without losing any of its individuality, Martin Garrix deservedly earned his nomination for this award. 

Lucas & Steve are nominated for their album Letters To Remember, a daring full length release during COVID times, proving their mastery in pop production and ability to nail a catchy dance track.
Tiesto is nominated with The London Sessions album released on 15 May 2020.
The Edison Award is an annual Dutch music prize award for the dutch industry which is one of the oldest music awards in the world, the first edition was in 1960. The Edison award itself is a bronze replica of a statuette of Thomas Edison, designed by, of course, a dutch sculptor Pieter d'Hont.
See the full list here – https://www.edisons.nl/pop/edities/2021