Hey guys, how are you? Glad to have you here to answer some questions about your latest EP 'We Are'
Hi guys! Super! Thanks 🙂 We're are really glad to be interviewed by you about our new EP, it's a big pleasure and an honor!
Can you please tell us how the idea for the EP started, and how many songs and collaborations does it have?
Well, the idea of WE ARE it was born from some ideas that we started writing and producing during our last China Tour in 2019. The ep consists of four tracks with the same soul but all different from each other, energetic drops and exciting melody moments, suitable for the biggest stages, they are: Elysium, Kingdom, Lijiang and Babylonem. They were born during a time when we were incredibly inspired by our shows touring China and playing in some of the biggest clubs in the world. By playing some of our favorite records by some of the artists we love the most, across multiple genres, from the Big Room, to Hardstyle, to Hard trance, and seeing the reactions of different crowds we met in each club we drew a deep and important inspiration that has us led to start writing the first ideas for this EP in our hotel rooms across China. WE ARE means exactly "that's who we are". The EP is precisely composed of hybrid tracks, exactly like our shows, in which at least 4 genres come together…from Big Room to Hardstyle, from Psy Trance to a bit of Techno drums and darkness. Having the first ideas ready in our laptop, about a year ago we transferred them to our home studio and we finished making them in about five months, including a collaboration with a young Australian producer ALEYE.
Why should people listen to and stream the EP? What's your favorite or the song you are the proudest of from the EP?
We think it's a perfect EP for people who like multiple genres and who love electronic music in all its facets, from Big Room to Trance, from Hardstyle to Techno … We have indeed received appreciation from different fans and DJs, someone listens and plays Techno, someone Trance, someone Big Room, and that's exactly what we wanted to achieve … to blend multiple genres together, to blend everything we had inside and bring it to life, give it life to what we are, to all the music we love. We are also incredibly proud that the EP reached the number 1 on Beatport Trance after two days from the release, and it's still on the chart, even if in our opinion it's not only Trance.
There is not a track we are more proud of, it would be impossible to choose just one, we are very proud of all of them, and if we listen to our tracks from a few years ago, even just a year ago, we can realize how much we are growing, and this is the best thing to discover, being able to always improve, and reach the sounds you chase every day in front of your computer, production after production.
Can you tell us how the NGD Project started and how you guys got into the music industry, who inspired you to follow this path?
We are Michael and Alberto, two young guys from Tuscany in Italy. We're both into DJing since 2004 and our first steps were DJ sets at private parties, graduation parties, birthdays, small clubs in our hometown…We met back in 2011 when we were both Resident DJs in a club of our province, and that's when we started with "NGD Project" which stands for "New Generation DJs"… We consider Music as the most effective means of communication existing. Our passion comes from the desire to communicate our emotions and our moods to the world, a way to get out of everyday life and to express our energy to the maximum level. Our biggest inspiration was and still is today the desire to overcome ourselves and to grow up as people and as artists day after day.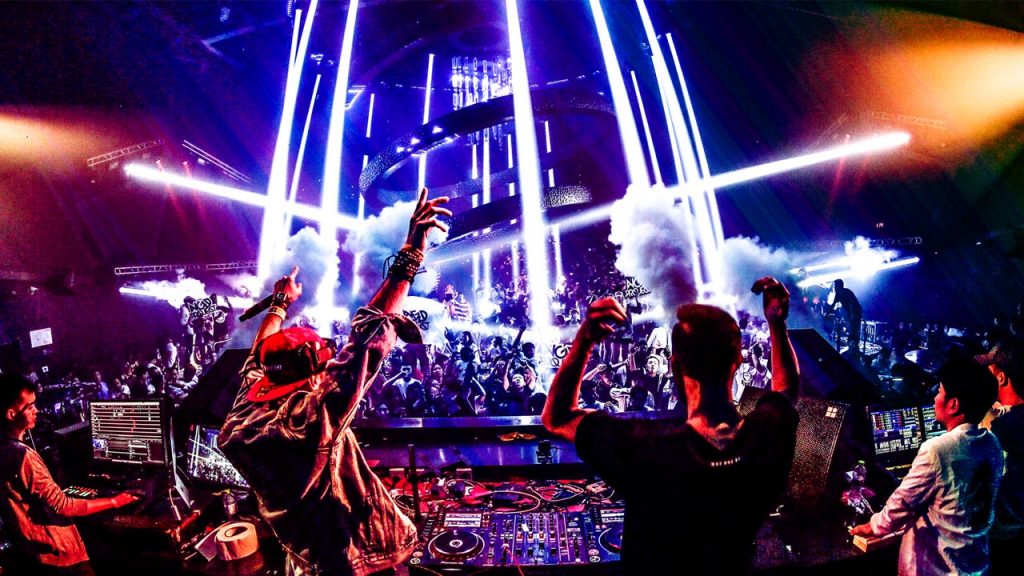 How would you describe your sound?
Well, we would describe our sound as like ourselves, a fusion of emotions, dark and gloomy moments, as we have had during our journey, and moments of unstoppable energy, which enters you and drags you with it … A fusion of even more genres, absolutely, all the genres we love, it's Big Room, it's Techno, it's Trance, it's Hardstyle, it's everything we love, it's unpredictable, a fusion of everything we've ever played since our first DJ sets, when we hadn't produced yet a single beat … we remember well that our DJ sets ranged from Techno to House, to Trance, to Big Room, to Progressive, to Hardstyle, and it is all this that has shaped our sound and our tracks today…but rest assured you haven't heard our best music yet.
Your songs are full of energy. Can you tell us from where you get the inspiration or what inspires you when you're in the studio producing music?
We think that the greatest source of inspiration we can have and that we have absolutely had is to be on tour and have the opportunity to play live in different places, in different club, in front of different audiences, nothing can inspire you more than that… every minute you live in the console feeds you with emotions and sensations, and if you let yourself go you can truly find yourself, you can truly feel what you are and what you really like, musically speaking, being born and taking shape inside you. When this is not possible, especially in these last two years, difficult for everyone in the industry, we are obviously inspired by the productions and DJ sets of the many artists we have always liked, but we do not try to replicate their sounds, but we feed on the emotions that their music gives us, we watch a DJ set that we like it on youtube maybe, and then we open the sequencer and we immediately start to writing.
What's your process for creating a powerful and energetic track?
There is never a precise process, sometimes it all starts from a melody that is born in our head at an unthinkable moment of the day, other times from a sequence of chords that we enjoy playing at random, other times they start with drops, other times its starts looking for new sounds…ideas come to mind unpredictably and we start writing, the only recipe is that there is no precise recipe in our opinion, just follow your heart and your feelings 🙂
You had successful releases in the past, can you tell us what's one piece of advice you would give to an upcoming music producer?
Well, this is a beautiful question! Thanks so much for the compliments, but really, we too still feel emerging and incredibly immature in this complicated world… With all humility, the advice we would like to give to an upcoming music producer, which is also what we try to follow everyday, is not to follow the fashions of the moment, this world, genres, change from month to month at the speed of light … follow your feelings, what you love and don't force yourself to create something you would never play … always do what you want like it, if no one will not appreciate what you do now, maybe they will in years, it will never be too late, the most important thing is that you like it first … Try to always produce what you really love, not because your idol produces it or because it is the genre of the moment, not there could be nothing more destructive to your creativity in our opinion.
What do you guys love to do in your free time, what's your favorite hobby or sport?
We are very passionate about computer science, electronics and graphics, we always try to measure ourselves in new things and try to understand what are the latest news in this area … We love to train in the gym or swim in the pool when we have the opportunity … We care about our physical health and even if it may sound obvious, we think that being physically well is a fundamental thing to be well also inside our head, and to stay and remain inspired 🙂
What's your biggest dream at this moment? What's the dream festival you want to play at? And what are your future plans and collaboration we can expect from you in the future?
Our biggest dream is to be able to continue making our own music, to do what we like and to grow more and more, measuring ourselves more and more day by day with this world, to see that we can really move forward, even in very small steps , in short, being able to improve, learn and never stop 🙂 simple and very clear. The festival we dream of being able to play at has always been and still is Ultra, it was unreal when Ultra added in their official Spotify Mainstage playlist our track 'Rockin' released on Revealed Recordings, still can't believe it! We know that it is really difficult to reach certain goals, but nothing is impossible in our view, and we have always promised ourselves one thing, that of not having limits or points of arrival in this journey, every goal has always been, and always will be, just a new starting point.
Our future plans are to be able to get back on tour and play away from our home around the world again, to release as much music as possible, and get known by as many people as possible in this world … we have a lot of new demos in progress, finished and signed which will be released in 2022 … you can expect the unexpected, including some collaborations, of which we do not want and cannot say anything yet, but they are really important, all with artists much bigger than us, artists we have always looked at as points of reference, and will be various collaborations, Big Room, Techno, Trance, including one of these, with what at the moment is absolutely our favorite producer in the world, an incredible talent, which we have no doubts, will be at least among the top 10/20 djs around the world one day, we hope you will soon find out who we are talking about 😉
This is all for now. Thank you for being here and answering our questions. Where can our community find more about your music and your future releases?
Thank you so much guys!!! It's been an honor to talk with you, for real! 🙂
You can always stay up to date and in contact with us by following us on our social profiles, instagram.com/ngdproject, facebook.com/ngdproject, twitter.com/ngdproject and soundcloud.com/ngdproject, and of course on our new fully restored website, www.ngdproject.com
Download and Stream 'We Are' EP: https://ffm.to/weareep