Between 9-12 September 2021, another magical chapter of the Untold Festival was written. For four days and four nights, more than 265.000 participants from over 100 countries gathered together to be part of the biggest festival in Europe this year. An incredible crowd of smiling party people and a top-notch line-up made from Chapter 6 of Untold, the place where memorable experiences and new friendships were born.
EDMNOMAD had the occasion to talk with a few Untolders who remembered those days at the festival like it happened only yesterday.
Giorgi Lagidze is 25 years old and came from Giorgia, Tbilisi to party with his friends for the first time at the Untold Festival.
Instead, Paula Orlandea is 25 years old, came from Sibiu, Romania, and is a veteran of the Untold Festival, because she has been to the festival since the very first edition back in 2015.
Christofer Seidel is 20 years old and is originally from Sopron, Hungary. He joined the Untold family for the first time.
Alex Nazarie is 20 years old, is from Iasi, Romania and this year is part of the Untold story for the 4th time.
What means Untold Festival for you?
Giorgi (Giorgia, Tbilisi) – The place where possibilities are limitless and you feel like you are on another planet.
Paula (Sibiu, Romania)– As cheesy as it might sound, Untold Festival means home. It's the place where you can press pause on real life for a few days and forget about all of your worries and you just have fun, while truly being yourself, surrounded by the same energy as yours.
Christofer (Sopron, Hungary)– I've heard from it around 2014/2015, and I've only seen amazing stuff about it on the internet, but I've already had a pretty busy schedule every year festival-wise, so I never really got the chance to go. This year was my first time, and it was 100% worth it, we are definitely going next year too, it's huge, with a lot of activities and acts, so a one-day ticket isn't enough for the whole experience.
Alex (Iasi, Romania)– It is an amazing experience because I love to party with my friends and people around the world on the best EDM music.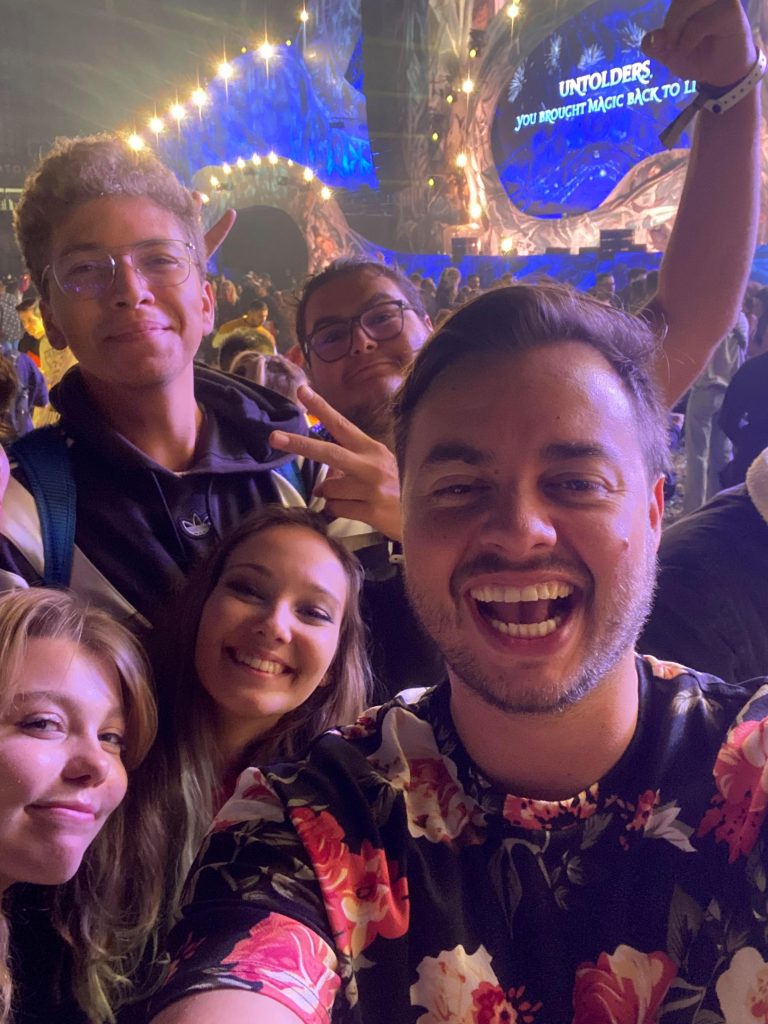 How was your experience at the festival in the age of Covid-19?
Giorgi (Giorgia, Tbilisi)– Everything was in place. We had to make Antigen tests 2 times during the 3 days of our stay. This all speaks about how safe the organizers wanted the festival to be. Other than that, everything else was also in place and we didn't notice anything unusual and unpleasant.
Paula (Sibiu, Romania)– I have to admit it felt a little bit weird at the beginning not knowing exactly what to expect, but after seeing how organized and safe everything was, I felt like everything got back to what we once called normal life.
Christofer (Sopron, Hungary)– Of course, it makes it harder because of all the new rules, and the complications that come with it, but at least the festival can hold place, after such a long time, so if this is the only way it's possible, I'm all in for it, the experience is the same, just a bit safer, I guess.
Alex (Iasi, Romania)– It was great, I'm vaccinated since March 2021. I think it was a safe place because 75% of people were vaccinated and the rest of the people were tested very often. So, for me was a very safe place.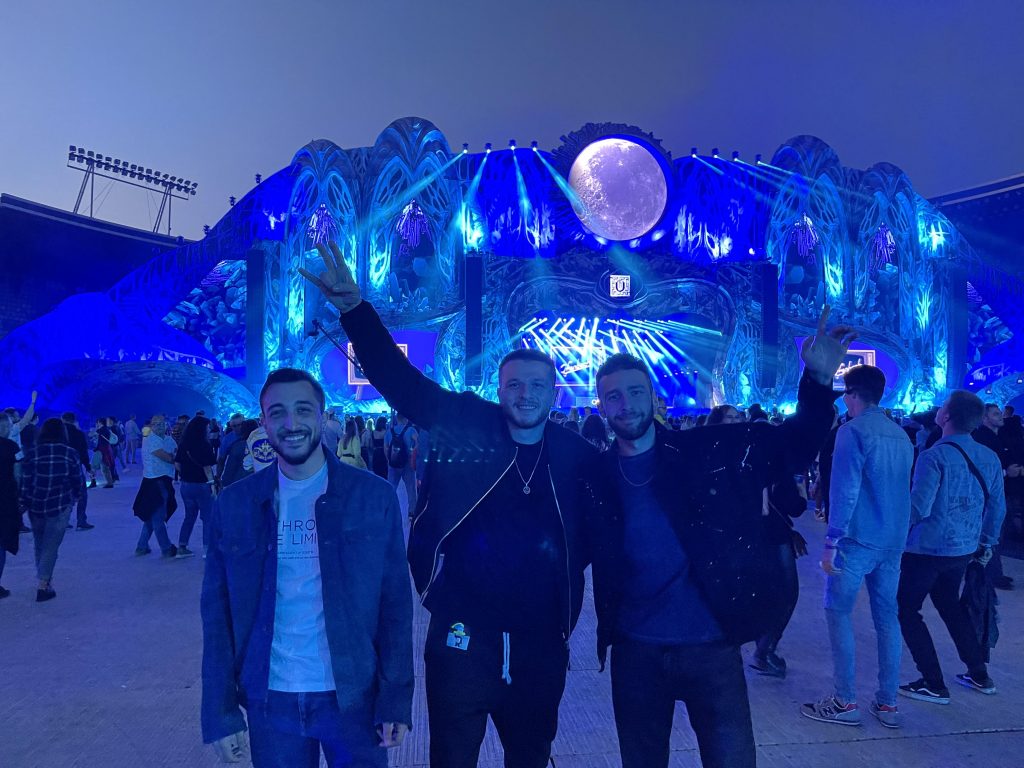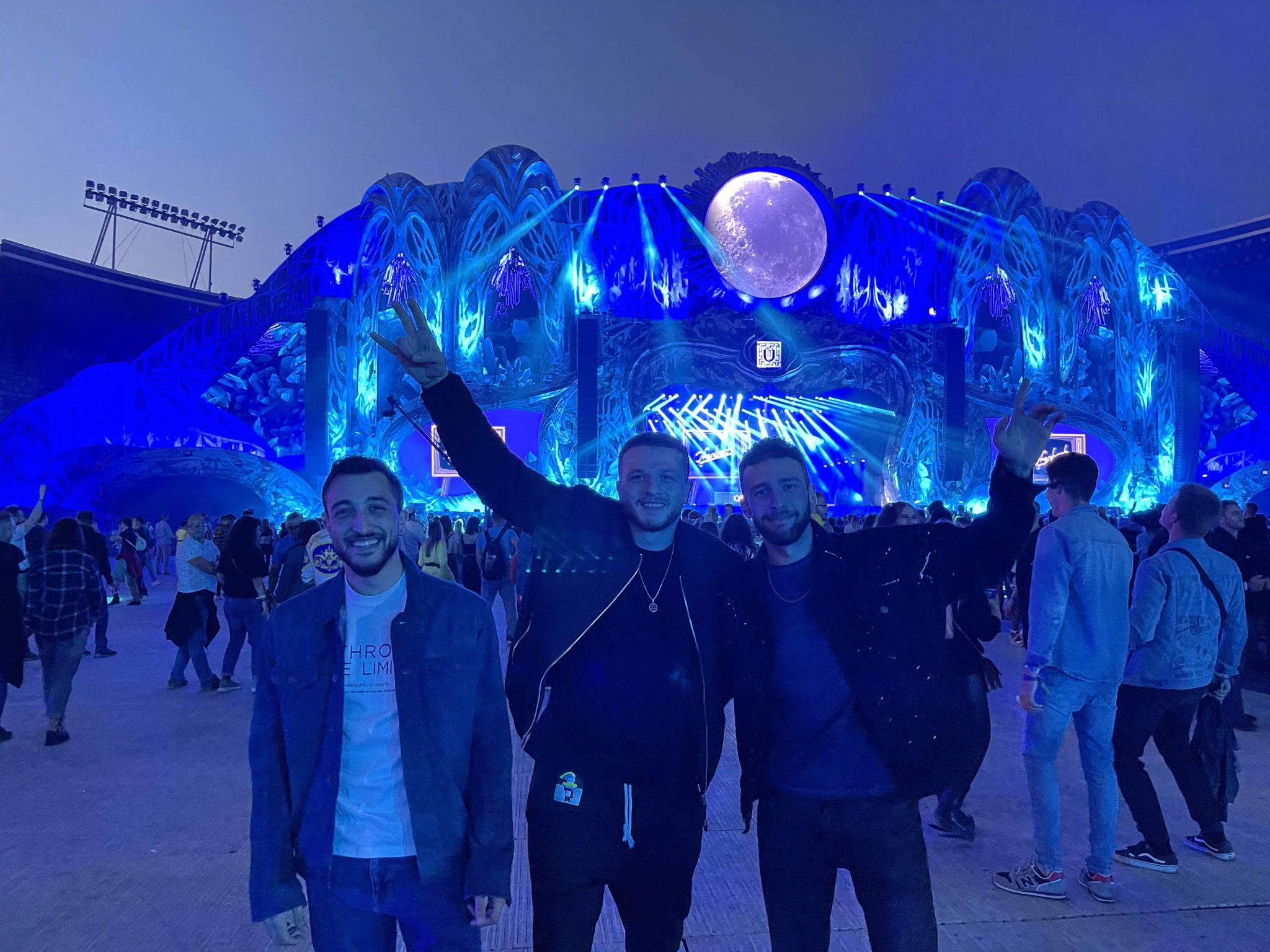 How did it feel to see your favorite artists at Untold after almost 2 years of no festivals?
Giorgi (Giorgia, Tbilisi)– One word to describe the experience is `Magical`. The reason we decided to join the party was because 80% of the artists were our favorite ones and seeing them perform in front of such a big crowd starts to get more unforgettable day by day for us.
Paula (Sibiu, Romania)– I needed someone to pinch me because I couldn't believe we finally got to experience this again. It's been too long and it felt surreal.
Christofer (Sopron, Hungary)– Unreal, it's like everyone has been saving up their energy for the last 2 years, and now all the 100k+ people let out all of that saved up energy at Untold. Including the Artists, you can see the joy on their faces too, being able to be on stage after such a long time. The vibes were more positive than ever.
Alex (Iasi, Romania)– It was incredible. Last year I thought festivals would never happen again like before. I can say Untold 2021 was like paradise in these hard days.
Describe a memorable moment at Untold 2021
Giorgi (Giorgia, Tbilisi)– We are huge fans of David Guetta, so for sure that would be it. As soon as he started, that's where our brains completely shut down and we were ready to do anything we wanted. One of the things we did was our non-stop action to meet as many people as possible, while also dancing on the future rave. I think we joined 5-8 groups in like 10 minutes.
Paula (Sibiu, Romania)– By far my favorite moment this year was meeting Felix aka Lost Frequencies again.
Christofer (Sopron, Hungary)– Basically, the whole experience, just seeing thousands of people celebrating again was the biggest memory of the whole event for me. But if I really had to choose one, it would be when we met some completely new people and ended up partying with them. I missed that part of festivals too.
Alex (Iasi, Romania)– A memorable moment for me was when Tinie Tempah appeared when Martin Garrix was playing.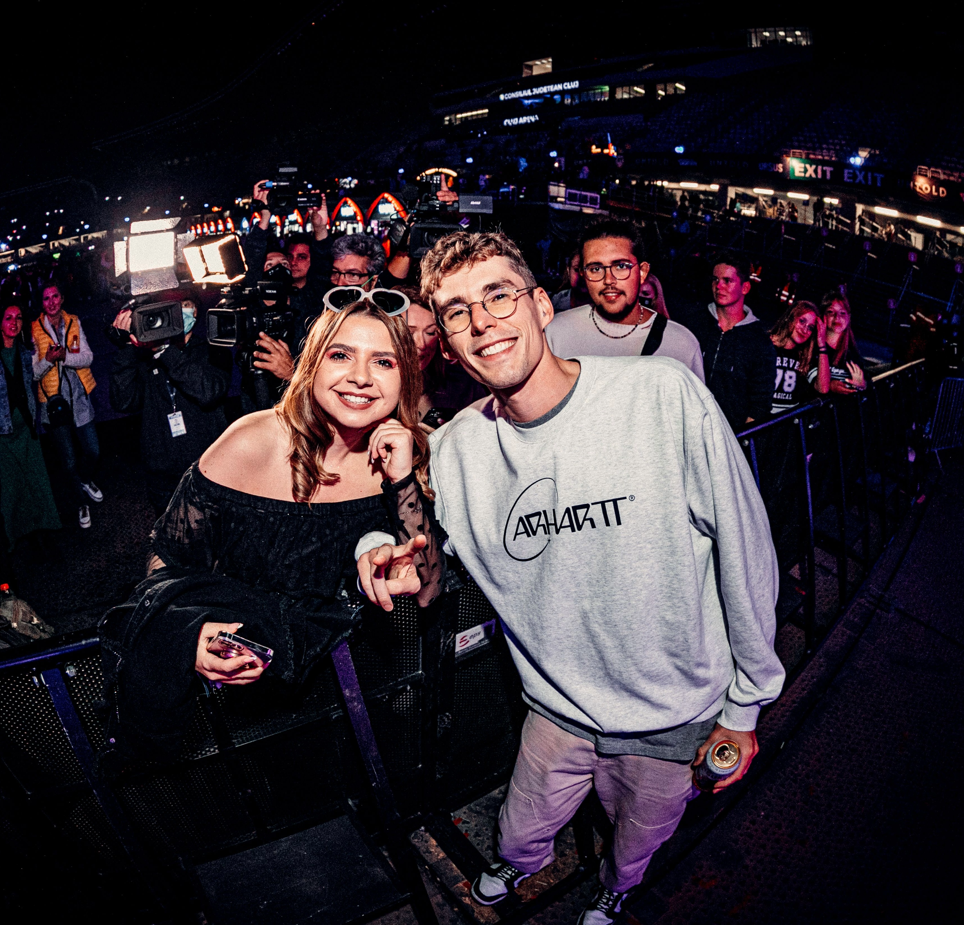 What was your favorite performance and stage at the festival?
Giorgi (Giorgia, Tbilisi)– The favorite performance again stays David's performance for us with his future rave tracks. This automatically implies that the favorite stage was the main one.
Paula (Sibiu, Romania)– I enjoyed every set and performance but no one can top Lost Frequencies' vibes. Hands down the best headliner out there. I always have the most fun at Mainstage, so that's my favorite.
Christofer (Sopron, Hungary)– Martin Garrix, at the Mainstage. That night was my 11th time seeing Martin perform, but it always gets better and better, always fresh, and never gets old. Especially this time, with a completely renewed set, it was just mindblowing.
Alex (Iasi, Romania)– My favorite stage was the Mainstage. My favorite DJ set was delivered by Afrojack.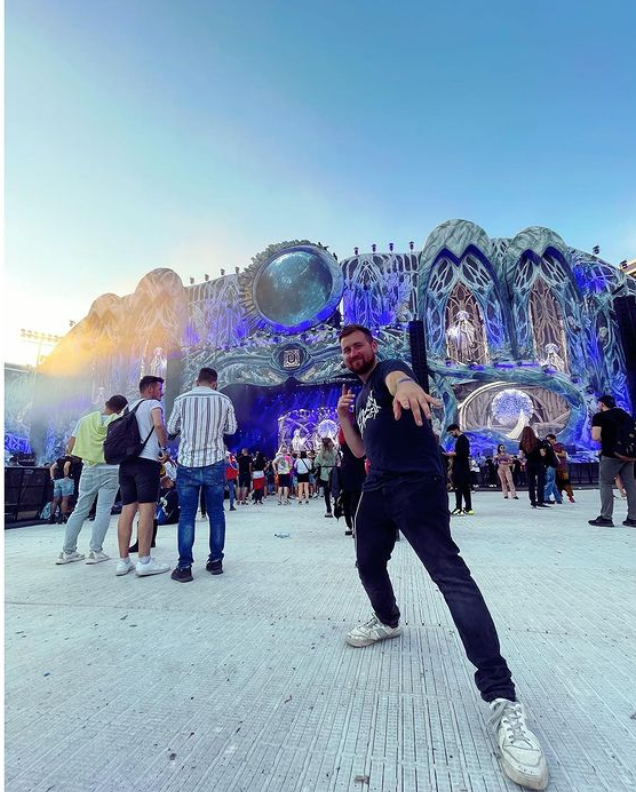 What activities did you try at the festival and which one did you enjoy most?
Giorgi (Giorgia, Tbilisi)– Getting an automatic massage in VIP where you sit in a chair and it starts its magic.
Throwing up lots of tissues in the air in the VIP when the drop kicks in. This mostly happened with Afrojack's and Guetta's sets. This was really fun when lots of other people started to do the same.
Meeting lots of people so quickly that we didn't even realize if it was possible to meet so many people in no time.
Paula (Sibiu, Romania)– Does non-stop dancing count? Cause if it does, then I definitely enjoyed that most.
Christofer (Sopron, Hungary)– To be honest, we didn't really have the time to try stuff, because we entered the festival just a couple of hours before, and that was just enough time to walk around the whole festival, see all the stages, grab a couple of drinks, and meet some new people. But we did have time to party at each stage, so I'm happy we could at least achieve that. This is the main reason we want to come next year too because we need a lot more than 1 day to get to try and see everything.
Alex (Iasi, Romania)– We tried a lot of food from different corners of the world, and we really loved Ursus(beer).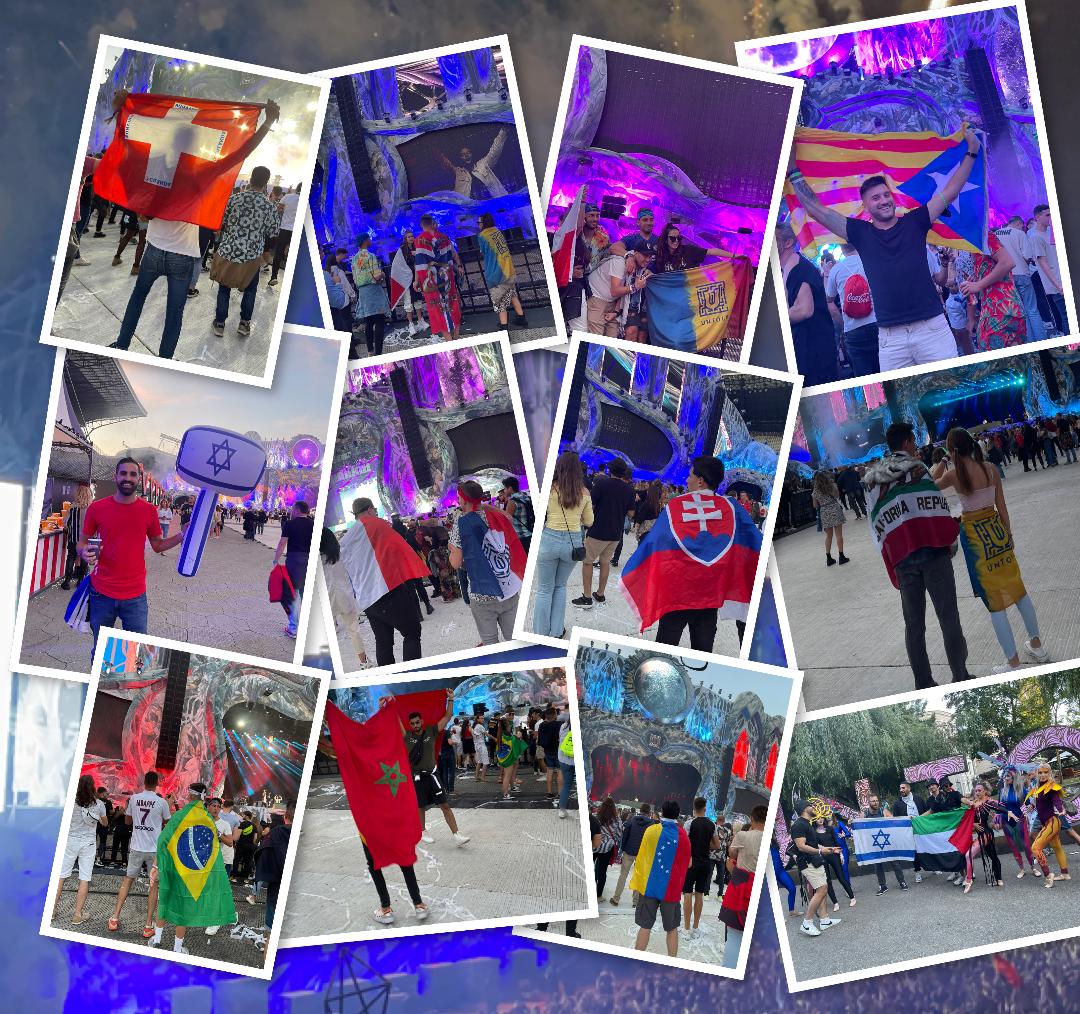 If you don`t want to miss the latest information about Untold 2022, you can register now on their website.