With offices on every side of the world, ALDA is the leading organization in the music events industry. Creators of AMF, A Day At The Park, and other huge raves, they transform the world into a dancefloor. We had the opportunity to interview the CEO, Allan Hardenberg, and get some insight behind the scenes.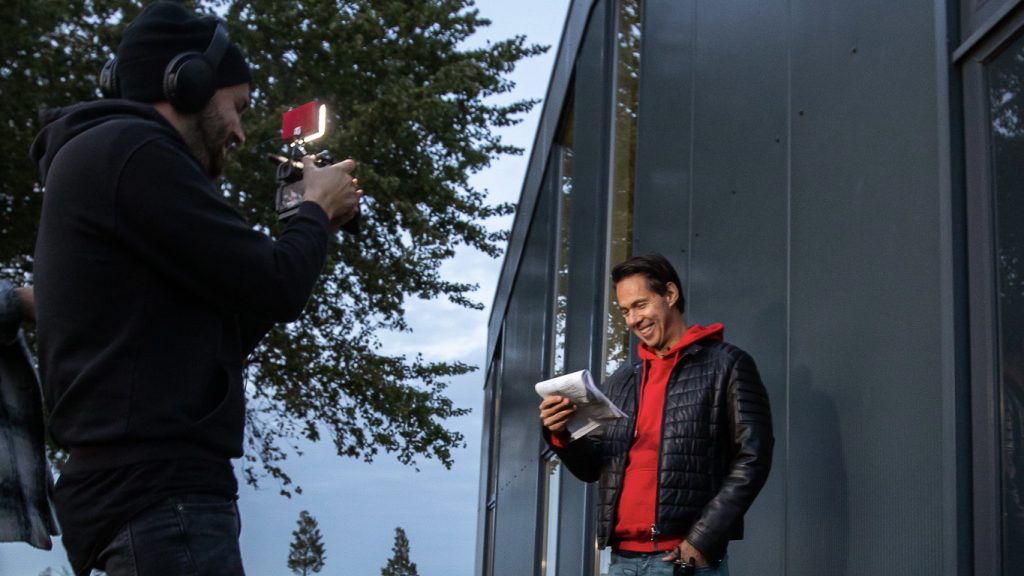 How do you guys survive these days? There are not that many possibilities for any events, so what are you doing?
It has definitely been a challenging time for the events industry as the dynamic and fast-moving environment we are used to was more uncertain than ever. However, the situation in the world is rapidly changing and we are optimistic that the events industry will come back stronger than ever. As a result, we are busy planning a number of festivals for 2021, as well as looking ahead to 2022 and beyond.
Recently you announced amazing news for AMF 2021. You had one year of pause, so a lot of time to prepare. Are you planning something special for this year? Maybe something you couldn't do before due to lack of time?
AMF is a very special event in the dance music calendar and as with every year we have a massive show planned with a world-class lineup, its unique II=I concept as well as crowning the No.1 DJ of the world. This year, we have introduced a brand new concept of Raver & Ultimate Raver tickets which grant fans early access to the show and an exclusive pre-show set by Afrojack's alias Kapuchon. We also have some great surprises in store that will be revealed in the coming period.
Most of your events are in the Netherlands. Do you think that this country has something special when it comes to EDM? Of course, many big names started here, but besides that, do dutchies enjoy this music more?
The Netherlands is our home and dance music is such an integral part of life and culture here. We thoroughly enjoy creating events for such an incredible audience of dance music lovers and we love the challenge of bringing something brand new to the market. Having said that, ALDA is an international brand with offices not only in Amsterdam but also in Bucharest, Cologne, Hong Kong and Los Angeles. Our brand is far-reaching and we are happy to be collaborating with so many brilliant promoters to bring our brands to as many people all over the world as possible.
ALDA organizes huge raves. The sound is always booming and the effects are amazing. Give us some insight behind the scenes. How long does it take to prepare the venues? How many people are involved in the process?
The preparation for an event starts months in advance and is the result of the hard work of hundreds of people. Depending on the magnitude of an event, it takes anywhere between 9 to 12 months to prepare for an event. Even when the world was paused, we took this time to analyse our projects, see how we can improve, what can we do to make everything better and we worked on organising our events to make sure we will be ready when things are back to normal. The recent challenges faced by event organizations were even greater due to the inability to plan in advance but as the world is slowly opening up, we are optimistic that everything that we have planned will go ahead.
We know that every DJ has all kinds of requests for performing. We also know that some are writing ridiculous ones to make sure that you read them. If you can, tell some of the funniest.
There are artists that only ask for two bottles of water, however we don't see that a lot. Funny examples of things that we see on many artist riders are lottery tickets and newly bought underwear. Even crazier examples are artists asking for a PlayStation, 24h McDonald's or massages. Artists ask for the craziest things.
This year you are also organizing SAGA in Bucharest, Romania. The lineup is amazing. Tell us more about this one. Why SAGA? Why Bucharest, Romania? What can we expect?
SAGA Festival is going to be a revolutionary new dance music experience and we are incredibly excited to present its debut in Bucharest this year on the 10th, 11th and 12th of September in Izvor Park. The name SAGA was chosen as it will represent a brand new story written by ALDA in Romania, a story created by everyone's imagination and energy brought together, highlighted by an amazing line-up, unmissable immersive music experience, art visuals, phenomenal pyrotechnics and breath-taking stage designs. This year we are writing chapter one of an exciting new adventure. Bucharest was chosen as it has a very passionate music audience, but it has never hosted a festival of this kind. That's what makes this so special – we are writing a brand new chapter in the heart of Bucharest and we are starting a very special SAGA.
We love raving. When should we mark our calendars for future events?
The ALDA dance music calendar is packed this year! On 3 & 4th of September, we have the exciting celebration of the sold-out ASOT1000 in Jaarbeurs, as well as other ASOT1000 celebrations in Russia and Poland that are taking place in October. Between 10 & 12 September we are bringing the exciting debut of SAGA Festival to the heart of Bucharest. On 18 September, we will be partying at the sold-out A Day At The Park in Rotterdam. As with every year, we have a massive week at Amsterdam Dance Event. In collaboration with our partner Insomniac, we will be hosting the Amsterdam debut of the Secret Project Festival during ADE. AMF celebrates its massive return on 16 October with a world-class DJ lineup at Johan Cruijff Arena in Amsterdam. There are still many more projects yet to be announced so stay tuned to ALDA's socials to stay up-to-date. We're looking ahead to a great 2021 and beyond and we can't wait to go back to the dancefloors in the Netherlands and all over the world!
Stay updated on ALDA's events on Instagram, Facebook, and Twitter.