UNTOLD Festival, one of the biggest music festivals from Europe, has just prepared something magic for New Year's Eve, Day ONE, a party with some of the world's famous artists on UNTOLD's YouTube Channel but also on Romanian's biggest TV Station, PRO TV.
The show on UNTOLD's YouTube Channel starts at 22:00 GMT – 31 December 2020, where DJs like Bassjackers, Julian Jordan, NERVO, and Quintino will celebrate the New Year together with UNTOLD fans from all around the world because there will be Zoom rooms where you can dance together with your favorite artist on the stream.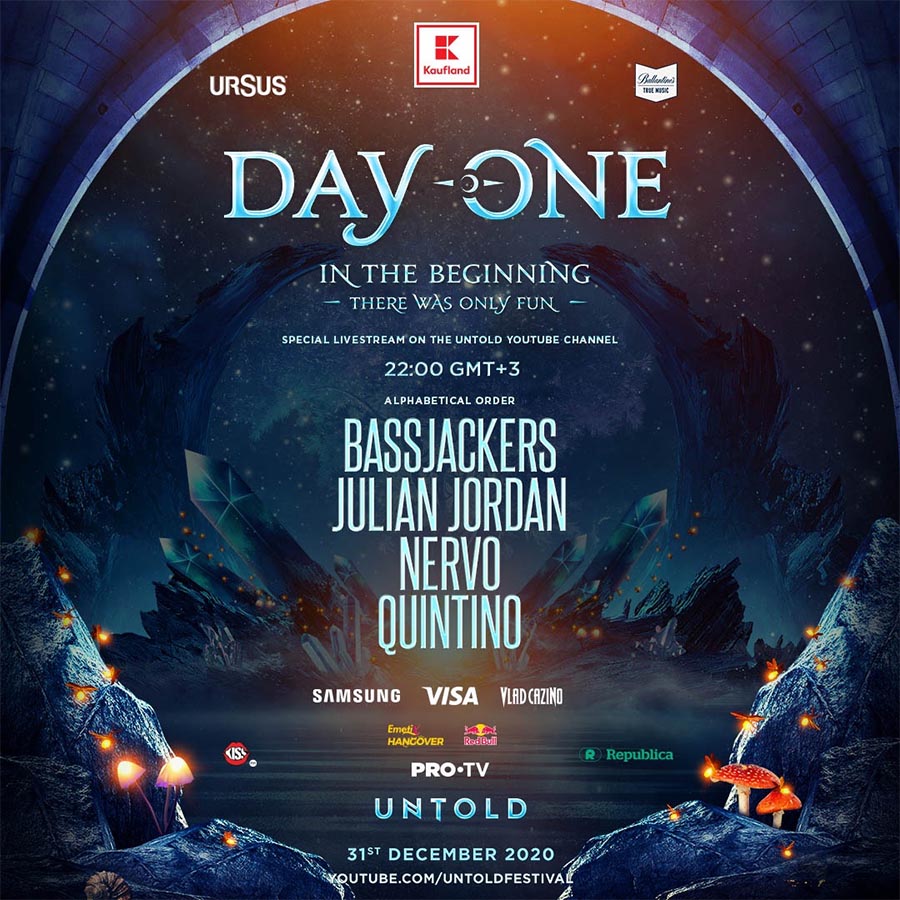 Also on the biggest Romanian TV station, PRO TV, the show will start with some local artists, one of them is the international singer INNA, who's well-known for the song 'Hot' and for many other international hits. David Guetta the number 1 DJ in the world, will continue the show on TV with his special NYE set 'United at Home – Paris' that will be filled with lots of Future Rave vibes produced by David Guetta and MORTEN.
And at 24:00 EEST UNTOLD has prepared a massive firework show from the holy ground of UNTOLD, Cluj-Arena, the entire fire show will be live-streamed on UNTOLD YouTube Channel so fans can feel the magic of UNTOLD in the first seconds of 2021. UNTOLD's YouTube Channel can be found on this link.
For more info follow UNTOLD on socials:
https://www.youtube.com/UNTOLDFestival
https://www.instagram.com/untoldfestival
https://www.facebook.com/UNTOLDFestival