Today`s Google Doodle celebrates the 32nd birthday of Swedish superstar DJ, producer, songwriter, and humanitarian Tim Bergling —also known by his stage name Avicii. In 2018, Avicii passed away at 28-years-old from suicide after struggling with mental health issues. 
Tim Bergling was an innovator and a pioneer who elevate electronic music to mainstream global success. By 16, Tim was mixing tunes in his bedroom and began writing uplifting and melodic electronic music. In 2011 he released one of the most acclaimed anthems named 'Levels' under the name "Avicii". This was one of the first electronic music tracks which climbed the Pop charts. Between 2011 and 2016, Tim played an estimated 220 Avicii sets globally, including a five-year residency in Ibiza and sold-out shows at the 16,000 people to the Ericsson Globe arena in Stockholm.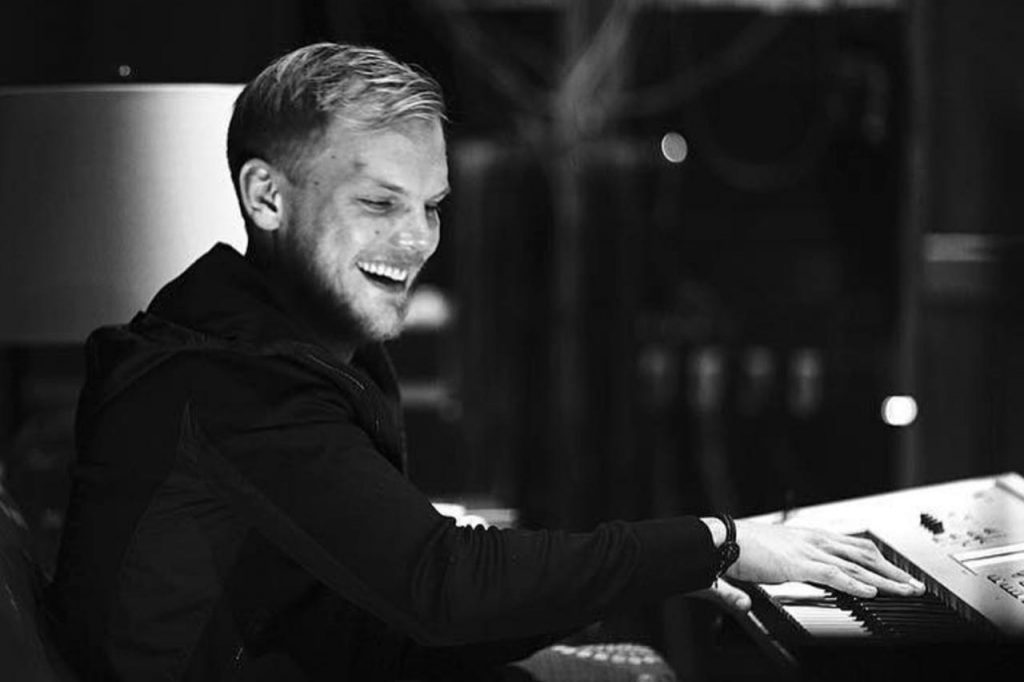 In just a few years, he has become one of the most famous DJs in the World. He reached #6 in the 'DJ Magazines Top 100' 2011 poll and 2009 and won a dozen of global music awards such as Swedish Grammis Awards for Best Innovator (2012) and Best Artist (2014), as well as a World Music Award for Best Electronic Dance Artist (2014). In the U.S. he was nominated for several Grammys and won the American Music Award for Electronic Dance Music Artists (2013), the Billboard Music Award for Top Dance/Electronic Song (2014), and the MTV Music Award for Best Dance Music Video (2018). 
In 2016, Avicii's health deteriorated, and he retired from touring. He also suffered from stress and poor mental health for several years. On 20 April 2018, he was found dead from suicide in Muscat, Oman. His third album, Tim, was released posthumously in 2019.
In memoriam of Tim, Google talked with Avicii`s father, Klas Bergling. In the conversation, they raised awareness about mental health problems and talked more about Tim Bergling Foundation, an organization founded by the Bergling family to honor Tim's life and legacy. 
`It is a friendly and warm story of a young man fulfilling his dream to be a DJ and at the same time telling us that our journey in life is not always easy despite fame and fortune`, said Tim`s father in the interview. 
In 2021, it was announced that Stockholm's Ericsson Globe Arena would be changed to Avicii Arena.
`An especially proud moment was also when Tim played in Globen Arena, today named Avicii Arena in effort to bring more attention to mental health, and I decided to sit completely by myself to take in the experience, as well as when the whole family went to watch him play at the festival "Summerburst" at Stockholm Olympic Stadium. He performed brilliantly at both shows — they were such great evenings, added Klas Bergling`. Find the full interview here. 
The Google Doodle was created by Doodler Alyssa Winans. She illustrated snippets of his life and also emotionally challenging experiences.
`I wanted to find a way to both touch on the realities of that experience, while still celebrating and honoring his life in a way that fit the lyrics and tone of the track. I ultimately decided to spend the majority of the video on the aspects of his life he loved, with a few symbolic moments to allude to some of the more emotionally challenging experiences`, said Alyssa.
In the interview for Google, she talked about her favorite part in the creation process of Doodle and the message behind her work. 
`I hope people continue to love and cherish Tim's memory. I also hope people worldwide are inspired to learn more about and discuss mental health openly, especially as we collectively live through such a challenging time in global history where so many may be struggling in unseen ways`.
Because Avicii is a name that goes far beyond music, Tim Bergling Foundation supports science-based organizations engaged in preventative actions against mental illness and suicide. Moreover, the foundation supports aid work in areas where Avicii had a passion, such as climate change, global hunger, and preservation of wildlife and endangered species.
If you deal with depression or other problems or you know someone in this situation, don`t be afraid to ask for help. Tim Bergling has chat services with volunteers and professionals who are willing to give you their support.
International register of child helplines
A register of suicide prevention hotlines (list provided by WhatsApp)