Hello KOROLOVA. How are you? We're glad to have you here to ask you some questions about your upcoming release and also about the mix you did for us in sunny Egypt.
❤️ Hello guys! We spent a really great time in Egypt as the weather and nature are just wonderful there. Besides, we shot several videos at picturesque places, one of them for you. That makes me feel really happy.
Can you tell us more about your upcoming song 'Symphony' together with Alar and Yann Menge? How did you guys meet and how did both of you decide to produce the song?
❤️ We got acquainted with Alar in Odessa at a party on the yacht last year. I played and recorded a set. By the way, it became very popular on YouTube. You can see a charismatic guy wearing a bathrobe that dances all the time on the video, that's Alar haha. The moment we met, we understood that we have common tastes in music and identical opinions on how the music should be created. So we decided to try and create one track together. Which was the one with Jan Blomqvist – Time again. We had been extremely satisfied with the result and made the decision to continue creating music together. That's how our  "Symphony" was born. Firstly, it had no name but had an amazing vibe. We decided to add some powerful vocals. It came to my mind to invite Yann Menge as I had played a track with his vocal in my set from Cappadocia. I was overwhelmed with happiness when he agreed to collaborate. It was love at first sight when we received his vocal part. We sent that to Spinnin Records immediately and they offered the track to label AFTR:HRS by legendary Tiesto. To say that we were happy is to say nothing. The label does an incredibly great job with professionalism on all levels. I am extremely happy that our track is released by AFTR:HRS
Please talk to us about the beautiful name of the song, what's the meaning behind it?
❤️ Same as the text, the name was created by Yann Menge. And we really liked it. Especially "Come and dance with me, you are my Symphony"
The song will be out on AFTR:HRS on May 21
How would you describe your sounds and music?
❤️ Deep, soulful, explosive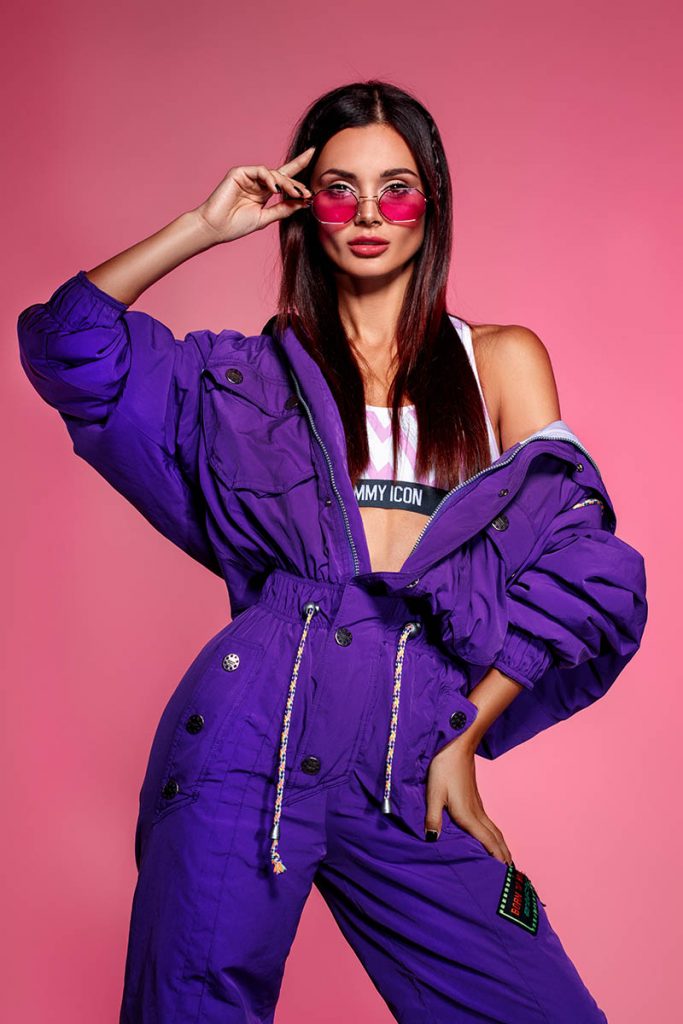 Your YouTube Mixes get hundreds of thousands of views and in every video you surprise your fans with a stunning location. Can you tell us more about your sets, how you choose the location and how you feel by spreading good vibes with each set you upload online?
❤️ First of all, we always try to choose unique locations, not to repeat previous ones. While traveling with gigs or just on holidays we usually look for beautiful places to record sets. As the console always travels with us it is easy to prepare the equipment to record sets as soon as we find the perfect location. One or two video operators also travel with us all the time. That's not cheap, but worth the result for sure. I always prepare new music before the trip. So when we are on the right place to shoot and the team gets ready for Set Up, my part is to choose matching music for this very location.
You recently did a mix for us in sunny Egypt, can you share with us and our fans some insights about it, the location, and the songs you played?
❤️ We shot it at the Monte Carlo hotel in Sharm el Sheikh. We like to come back to this hotel for holiday as it has really beautiful territory and of course the amazing Red Sea. The moment we reached the roof of the hotel we understood that we had found the right location for shooting. I added several of my news tracks to the set I recorded for you. I also included matching tracks for the location.
Can you tell us how you got into the music industry, and especially how it is to be a woman in this industry which is dominated by men, by far?
❤️ I have been into music when I was 6 already and till nowadays. I graduated from music school and college with a piano class. In the club industry I have been from 2005 as I danced with show ballet at biggest festivals such as Sensation White, Global Gathering and many others. Our ballet started to work at the biggest club of Crimea "Beach Club 117" in the summer of 2011. I watched how Boris Brejcha, Oliver Hunteman and Stephanie Bodzin worked and appealed to the feelings of the audience. I understood that it was exactly what I wanted to do. The very next day I started to learn how to play with resident DJ Yakoff and I appreciate his help greatly. By the way, at this club I met my husband and manager Andrii. Later we started a new EDM project with which I toured in more than 70 countries. Situation with quarantine in the world made me change my attitude to music and I decided to start a new project with music that I really like most of all and that I always have in headphones. That's how the KOROLOVA project was born with the first performance on the 6th of September 2020 on the yacht in Odessa. By the way, the video from this show has already gained more than million views on YouTube.
Talking about girls in DJing, I am sure that it is hard no matter if you are a man or woman. You just have to work hard to gain success. 
From where do you get inspiration while producing music?
❤️ My main source of inspiration is my daughter. She attends musical school now also at piano class. She won many prestigious international competitions. I also get inspiration when traveling. Actually, I can't imagine my life without traveling.
What's the thing that makes you happy every day, when you're not producing music or mixing?
❤️ My family. As it is the best time spent with them. I am always happy at home with my family.
What's your biggest dream at this moment?
❤️ I am not a dreamer. I prefer to spend this time working. Always put goals and head to them.
This is all for now! Thank you for your time and thank you for the massive set you did for us! And hopefully see you at festivals when the world gets back to normal.
❤️ Thanks greatly for the support from your site, for this interview. I hope it will be interesting to read. Thanks for your time spent and hope to meet you soon at the biggest venues worldwide.
Follow KOROLOVA on socials:
https://www.instagram.com/korolova.dj
https://www.facebook.com/korolova.dj
https://www.youtube.com/c/KOROLOVADJ