MDLBEAST, the global entertainment and new media platform with music culture at the core, announced the return of SOUNDSTORM, the region's biggest and loudest music festival.  Scheduled to take place in Riyadh from December 16-19, 2021, the four-day festival will deliver best-in-class experiences for its audiences. 
The festival will feature global superstar headliners, international dance acts and local and regional performers. The complete artist line-up will be announced soon.
Talal Albahiti, COO and Head of Talent Booking and Events, said: "We are thrilled to announce the return of SOUNDSTORM and are proud to welcome some of the industry's biggest and brightest artists and creators. Our inaugural festival in 2019 was pivotal for the music and entertainment scene in Saudi Arabia, as it put us on the world map and revealed just how rich music culture is in the Kingdom and the region. Saudi Arabia is undergoing transformation and with it, the popularity and appetite for music and festival culture is growing exponentially.  MDLBEAST is supercharging the creative industry, and we're excited to continue showcasing it to the world."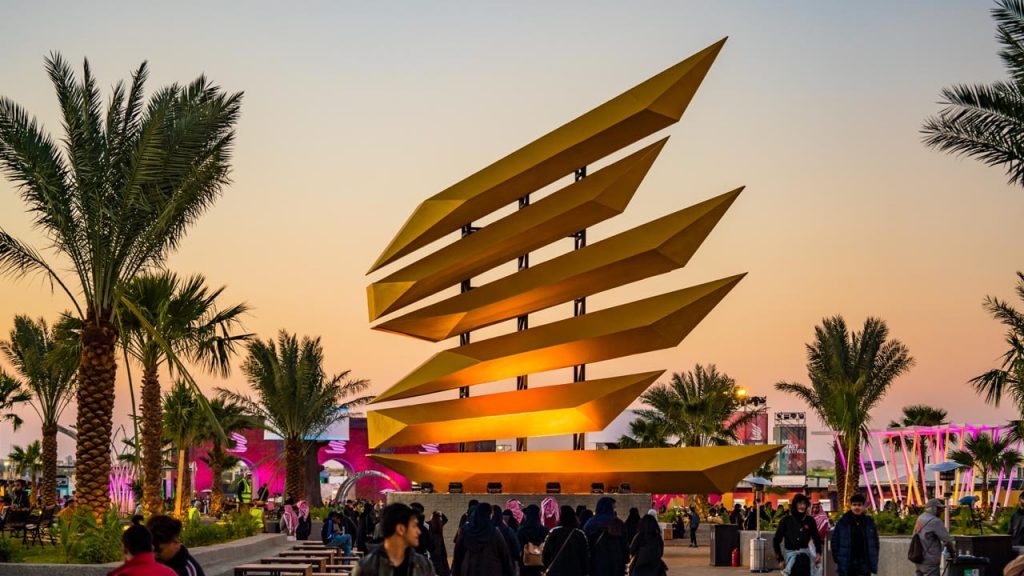 The inaugural festival which was also known as MDLBEAST Festival took place in December 2019 and launched  Saudi Arabia onto the international festival scene, with over 400,000 attendees, 80 artists, and 6 stages in what became the biggest music festival to have taken place in the region. Over the years attendees have had the chance to experience performances by world renowned artists such as David Guetta, Tiesto, Martin Garrix, Steve Aoki, Afrojack, J Balvin,  and Rick Ross, and local and regional DJs among them COSMICAT, Dish Dash, Don Edwardo. This year's edition is expected to be bigger and better in terms of number of artists, attendees and stages, and the overall offerings and services. 
First Release tickets are available from September 2nd, followed by two further releases. SOUNDSTORM offers its attendees day passes as well as 4-day passes with four tiers to choose from: Storm Chaser; Storm Blazer; VIB and VIB-BOX. Each tier offers something different. The most basic festival access with a party bus shuttle service from select locations in Riyadh is at SAR 135 per day, while exclusive VIP experience (VIB – our very important beasts), day tickets are available for SAR 2,999. Discounts avail for 4-day passes during the first and second releases.
To register your interest, please visit: https://mdlbeast.com/soundstorm/register