Over Easy, the Brooklyn-based DJ/Producer duo is becoming a household name in dance music. The rising talents combine their signature uplifting sound with high-energy sets while being versatile enough for the club and festival scene.
Their latest single "Anytime Tonight" was released on Hardwell's Revealed imprint in April 2021 and has surpassed 20 million streams across the board, including remixes for Ekali, Young Bombs, BIJOU, Two Friends, and more. They have also been featured on Spotify's Friday Cratediggers, Happy Beats, Hot New Dance, as well as Apple Music's New In Dance and Future Dance Hits.
During the last weekend, these pure talents rocked the main stage at Electric Zoo in New York. We had the opportunity to catch an interview and see how they're doing:
Over Easy, so nice to have you here guys! How are you doing and how was your summer?
Thank you so much for having us! Our summer was amazing. We had a couple of releases on Loudkult and MixMash of tracks we made in the heat of the pandemic, so it was awesome to get those out to the world. We also spent all summer prepping for Electric Zoo NYC and the fall shows, so that was the perfect way to end our summer on Labor Day weekend watching all of that hard (but fun) work come to fruition.
So this weekend you rocked the main stage at EZOO! Tell us how it was, I imagine you missed partying like this as much as we have?
Yes! Our debut at EZOO was everything we could have dreamed of and more. We have gone to EZOO as spectators and fans and it was insane to be able to be up on that stage. The energy in the crowd was incredible and it was really cool to walk around the festival after our set and see all of our friends and family having a great time.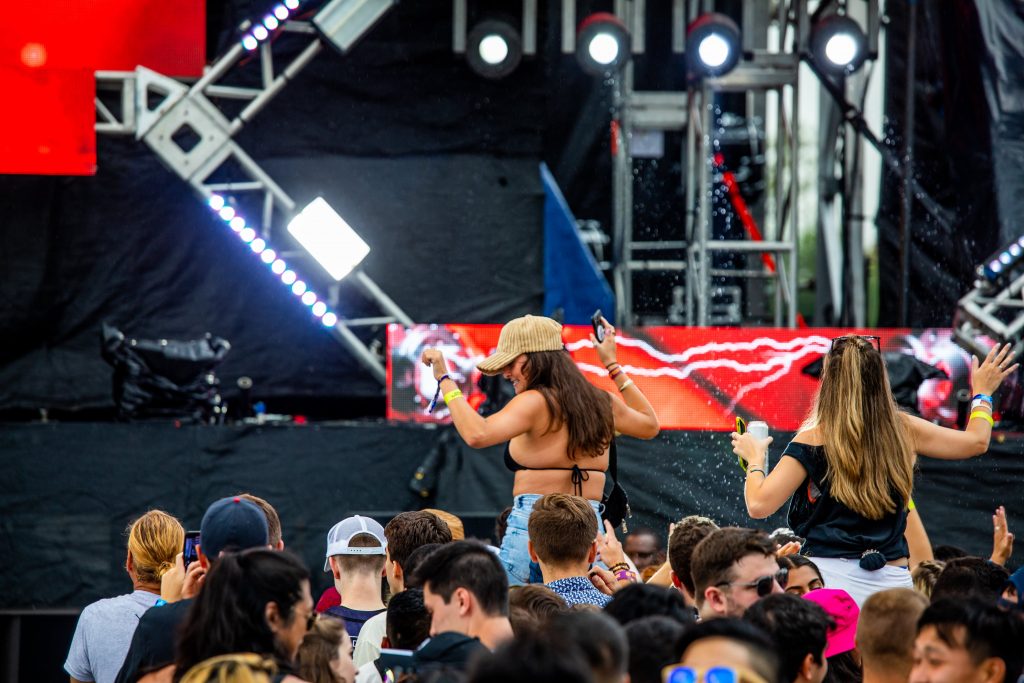 You live in Brooklyn, right? Tell us how it is to get inspired by the beautiful city of NY.
Yes! We have lived in Brooklyn for the past 3+ years and the sources of inspiration are everywhere. We love to relax in Domino Park, take the L train into Manhattan and explore, and go to all of the amazing music venues in Brooklyn for our nights out like Brooklyn Mirage and Avant Gardner, Elsewhere, and a ton of other places.
What can we expect in the future from you? Any music on the pump line?
In the near future, we have a release coming out this fall on Laidback Luke's label imprint, MixMash that we are super excited for. We have some mixes that we are going to drop as well. Additionally, we are working on finalizing some show dates that we are super pumped to share. After the EZOO and Webster Hall set with Alan Walker, we are really itching to get back out and play for all of you guys.
Any message for all your fans?
THANK YOU! We could not be in the position we are in right now without our fans and supporters, and that will not change as we continue this journey. We run all of our own social accounts so please send us messages and comments, we love to talk to everyone as much as we can!
Anything you would like to add?
We want to thank the EDMNomad team, whom we've been following for some time now and it's a blessing to be interviewing with you guys right now! We really appreciate the time and hope to speak again here in the near future!
Keep an eye on Over Easy on their Instagram | Twitter | Facebook | Spotify