PAROOKAVILLE will open its gates for the seventh time in just under 90 days, when 225,000 "City of Dreams" Citizens will celebrate an unforgettable weekend full of lunacy, love, and pure joy. The most multi-faceted electronic line-up in Germany's festival summer is now largely completed with the last big Artist Announcement Week. 
Over 300 domestic and international top acts will gather at Weeze Airport from July 21st to the 23rd, with more than 130 new artists being announced this week alone. This underscores PAROOKAVILLE's status as a show concept unique in Germany that draws music fans to the Lower Rhine region from all over Europe. Far more than 90 percent of the tickets have already been sold.
He can already look back on an unforgettable career as a Grammy winner, a staple figure in the DJ Mag Top 10 for years now, an artist always with the most major league features on board, Forbes 30 under 30, and his handprints preserved in cement on Hollywood Boulevard: Ladies and gentlemen, Afrojack! PAROOKAVILLE opens its gates to this Dutch mega-star for the fifth time this coming July. (Mainstage Headliner, Sunday)
Alesso melds pop and EDM sounds together with superstars including Madonna, Katy Perry and Zara Larsson into legendary dance hymns. In demand the world over, Sweden's Alesso recently sent his fans into ecstasy with rumors of a new song with his »Calling« partners Sebastian Ingrosso and Ryan Tedder and his already legendary live set at Ultra in Miami. (Mainstage Headliner, Friday) 
Born in the USA with Indian roots, this top act unites his trademark wide-ranging influences into rhythmic Electro House chart hits: KSHMR knows no genre borders and now after its announcement his fans are currently looking forward to his upcoming Hip-Hop album. The Californian is rightfully claiming his spot for the sixth time now at PAROOKAVILLE in July. (Mainstage Headliner, Friday) 
They're coming back to rescue rave! Following their PAROOKAVILE premiere, Scooter returns again in 2023 to Bill's Factory. Germany's most famous Techno act has sold more than 30 million records and celebrated innumerable chart placements over a 30-year career that was preserved for prosperity early this year in a cinema documentary – and the story continues! (Headliner, Sunday)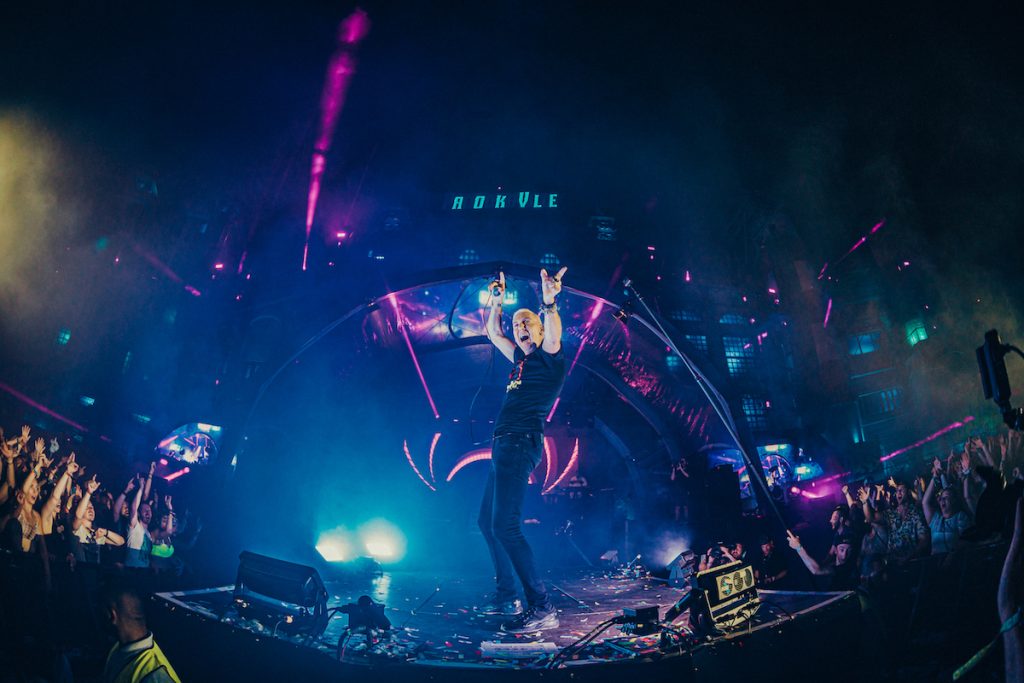 Reinier Zonneveld is currently one of Techno's most in-demand acts. He's known for his vibrant sound and electrifying live shows where his masterful improvisation gives fans a one-of-a-kind experience with each and every performance. In line with the motto »No Love, No Rave«, this Dutchman is headed to Weeze in July now for the second time to conquer the hearts of every Techno fan as a headliner on the Desert Valley Stage! (Headliner, Sunday)
Unprecedented choice and quality – Over 10 Stages and 300 Acts
Featuring over ten stages, PAROOKAVILLE provides every genre of electronic music the space they so richly deserve. Aside from the headliners, other top acts and audience favorites also invade the various stages in our City of Dreams. In the coming weeks, we'll also be adding the artists set to perform on the extremely popular Brainwash Stage and Partner Stages. 
Additional highlights in this Announcement Week:
Topic brings out one radio hit after another. Alone "Breaking Me" brought him 33 Platinum status awards. Thanks to his groovy live gigs, in 2022 his fans voted him into the DJ Mag Top 100 for the first time. Topic's show at the City of Dreams this summer will be his fourth appearance at PAROOKAVILLE. (Bill's Factory, Friday)
With their debut »Piece of Your Heart«, Italy's Tech House trio Meduza made a huge splash, including a Grammy nomination in 2020. Since then they've landed one hit after the other. They will make their first appearance at PAROOKAVILLE this year. (Desert Valley Stage, Saturday) 
Berlin's Paul van Dyk is Germany's most influential Trance superstar, putting his indelible stamp on the genre. He has had a residency in Ibiza since 1999, the longest-running residency ever on the white island. Following up on his 2019 performance, Paul now heads back to PAROOKAVILLE for the second time. (Cloud Factory, Sunday) 
With over 150 of their own releases, 50 remixes, and collabs with artists including Timmy Trumpet, Armin van Buuren, Dimitri Vegas, Like Mike, and many more, every live gig by the Netherlands' Blasterjaxx is a unique experience. This July the Dutch duo will once again prove their mettle on the Parookaville Mainstage. (Mainstage, Friday) 
Put your hands up for Fedde Le Grand on our Mainstage on the festival Sunday. This Dutchman has worked closely with artists like Coldplay, Madonna, and Rihanna for years, and his driving sound has made him a superstar in his own right. (Mainstage, Sunday) 
The brother duo Showtek returns this year to Weeze for the fifth time! Their 2017 Linkin Park performance as a tribute to Chester Bennington remains a goosebump moment. They return with a new album this year to properly mix things up in Madness City.  (Mainstage, Sunday) 
French House superstar Kungs's show might just temporarily transform Bill's Factory into »Club Azur« – In any case, the album of the same name is brimming with perfect hits for the Bill's Factor stage, presented by 1LIVE. (Bill's Factory, Friday)
The eccentric Claptone's masquerade parties are legendary. He's bringing his mystical sound to PAROOKAVILLE and the Desert Valley Stage for the second time. He just dropped a new single last month that promises to infuse the summer with a whole lot of »Euphoria«. (Desert Valley Stage, Sunday)
The debut Weeze performance by the extremely in-demand British DJ Hedex in the Cloud Factory on the festival Friday is an absolute must-see for all Drum'n'Bass fans. Kobosil's uncompromising Hard Techno sound already captivated last year's fans at PAROOKAVILLE, and now this Berliner is utterly exploding (Cloud Factory, Saturday). And 22-year-old Dutchman Sefa's classical music-inspired sound has already made him one of the most sought-after Hardstyle producers and DJs in the world (Bill's Factory, Saturday). 
Base Camp is completely sold out – Tickets running out for the City of Dreams 
PAROOKAVILLE's massive campsite is the legendary party epicenter of Germany's largest Electronic Music Festival. Now the "Base Camp" is utterly sold-out with some 40,000 "Citizens"! This means that just under three months before the seventh edition of PAROOKAVILLE opens its gates, far more than 90 percent of all the available tickets are gone, gone, gone! 
Tickets still currently available are Regular Full Weekend Tickets (229 Euros), along with Day Tickets for Friday (119 Euros) and Sunday (99 Euros). A Madness weekend with accommodation can still be had with the last available Glamping package including tickets (starting at 699.50 Euros). The current Announcement Week is sure to fire up demand, so you shouldn't delay any further if you want to join the party. 
Updates and more info at on the official website!