Best known for his deep, groovy house style, Steffen de Vries aka Steff Da Campo is kicking off the New year with a new release bang, named Closer. Over the years, Steff has had many collaborations and lightened up the music scene with hottest tracks like `In&Out of my life`, `House party`,` Renegade`, which received the golden record for 10 million streams. EDM Nomad had the chance to caught up with Steff da Campo and get the lowdown on his beginning, releases, and plans for 2021.
Read the full interview and his advice for `fresh talents` below.
1. Hello Steff, how are you? We are glad to have you here!
Thanks and best wishes to you!
2. We'd like to congratulate you on the release `Live your life` in collaboration with Tony Junior. Can you tell us the inspiration and the process behind such a great production?
Tony and I are friends, but we never worked on music together. He had already worked on a demo and his management had cleared the vocal, but he felt the track needed some extra production, so he asked me to help out. I worked on it a couple of days and Tony liked what I did to his version. We played it to Spinnin and they loved it!
3. Also, a few weeks ago, you dropped a remix. How did you come up with the idea of remixing the old-time classic Say, Say, Say (Waiting 4 U) alongside 71digits?
Hi_tack and I are friends. We met while we were working for the same label years ago and have known each other for years. Spinnin wanted a remix, so I joined forces with two other friends, the 71Digits boys and we worked on a radio version together. I also did a remix on my own, which is a bit more club based.
4. Last year you received the Golden Record for `Renegade` for 10 million streams, and also you scored the #22 spot in the annual `Top 101 Producers` list. Looking back towards the earliest days in your musical journey, who has impacted you the most in your career, and how difficult was it to find your own sound?
It took me quite a while to get noticed, which is why I am very happy with all the support I've been getting lately. It was a long road, and I have a long way to go, but I feel my team is strong, I have a great vibe with Spinnin records, who help me a lot. I also closed a pub deal last year with Sounds That never Sleep ( a JV between CTM and Insomniac) and I feel very inspired, so I am sure 2021 will bring a lot of new records.
5. That`s amazing, but at your beginning, you were scared to play your own music. How did you overcome this insecurity? Can you also give a piece of advice for those aspiring producers who experience moments of self-doubt?
If you try to establish yourself as an artist with a specific sound, it is normal that it takes a while before people start connecting with your music. So in the beginning it may seem as if they don't like it. I have been fortunate that some artists I really admire, like Don Diablo and Tiesto, started supporting my releases. That made me feel more confident.
Most important was the reaction from fans I started to get when I performed. There is nothing better than seeing a club explode when you drop one of your own records. All I can say to a fresh talent is; believe in yourself, keep trying, never give up, and don't be afraid to take chances.
6. Returning to your productions and these challenging times, you have released a track named `Struggle`. Did you encounter any struggle in shooting the video for this record in your hometown?
All the covid measures make it hard to shoot videos, which I always produce myself. So there is a lot of extra work and some types of shoots are impossible. That makes shooting complicated and much less free. But we manage.
`I try to be grateful for the time I have been able to spend with my loved ones`
7. Talking about 2020, which was a year like no other, how did you spend most of your time?
I spent a lot more time in the studio and with my family and friends. I hate not being able to tour, which is also a disaster from a financial point of view. But I try to be grateful for the time I have been able to spend with my loved ones. I realize that, at the end of the day, that is more important than touring, partying, or business.
8. Recently you made a tattoo that has a special meaning for you. Can you tell us more about it?
For the `Live Your Life` video, Tony Junior and I hung out. Tony has a lot of tats of course and I always wanted one. I asked one of Tony's regular tattoo artists to put my daughter's name on my neck. My daughter means the world to me, so it is a very personal thing. She loved it!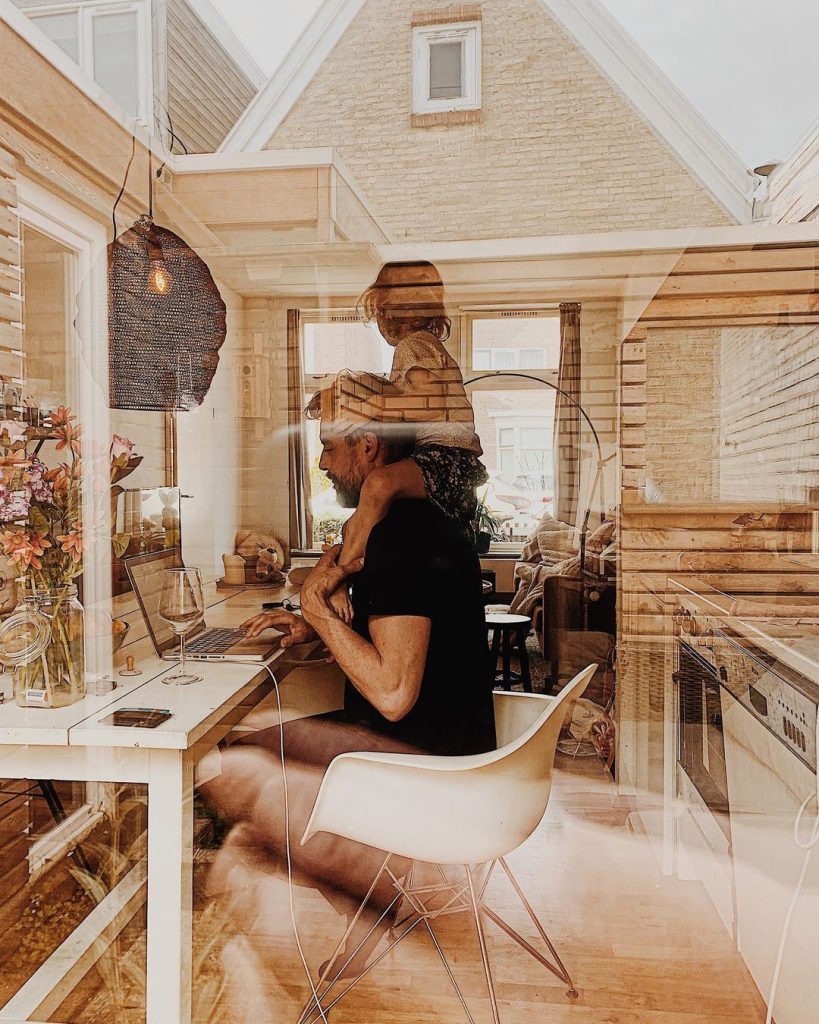 9. What are the most important lessons to be learned from 2020?
To be happy with what we still have, instead of being sad about what we lost.
10. Last but not least, what are some of your goals for 2021 and beyond?
I have a lot of records planned for 2021. Most importantly, I hope to be able to tour again. It looks like the is some light at the end of the covid tunnel, with vaccines. Also some territories have been able to open up already, thanks to all sorts of quarantine measures. I miss being at festivals or in clubs, so that would really be amazing. Not just for me, but also for all those people in the scene that have lost their jobs and for the fans who are all gagging to party again!
Thank you for your time and we can't wait to see what you come up with next!
Follow Steff Da Campo on socials:
Credits: