The sold-out seventh edition of PAROOKAVILLE, Germany's largest Electronic Music Festival, came to a triumphant, peaceful conclusion last Sunday night. 225,000 attendees from over 40 countries celebrated with over 300 DJs and artists in their City of Dreams, including global stars like Kygo, The Chainsmokers, and Steve Aoki along with German DJ luminaries including Alle Farben, Felix Jaehn, and Lari Luke. This unique show concept festival was already sold-out weeks in advance, as it always has been since its inception. The live stream reached millions of spectators around the world.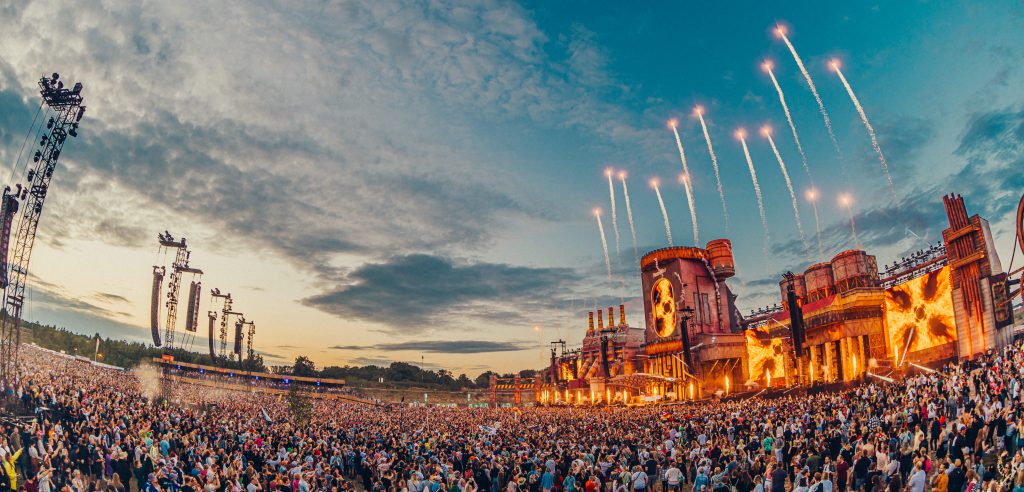 Parookaville's citizens inhabited Madness City at the Weeze Airport in Germany's Lower Rhine region for five days of camping and three days of shows. They ecstatically celebrated in front of twelve different stages and occupied their city featuring over twenty elements including a church, City Hall, and a senior home, and they even snubbed the rain on Saturday and Sunday!
International star DJs including Timmy Trumpet, Hardwell, and Dimitri Vegas & Like Mike enraptured fans before the massive 160-meter wide Mainstage. Another highlight of the weekend was the 15-minute PAROOKAVILLE Ceremony, followed by some 45,000 captivated citizens.
Fans who were ultimately unable to get a Visa brought the madness to their homes via the opulent 21-hour live stream presented by ING and hosted by presenter Lola Weippert.
What started off as a party put on by three young guys from Weeze has grown into one of the most important festivals in Europe. We are proud and happy to have once again successfully and peacefully reawakened PAROOKAVILLE with our fantastic team. We get great support in this from our partners, who make our City of Dreams even more vibrant.

Bernd Dicks, co-founder and promoter
PAROOKAVILLE's city concept makes it a one-of-a-kind event
The unforgettable overall PAROOKAVILLE experience is steeped in the many city elements attendees can discover. Following their arrival at the City Hall with their passports and stamps, the city's citizens sent around 5,000 postcards with the Parookaville stamp, held more than 2,000 Festival Weddings at the Warsteiner Parooka Church, swam in the 500,000-litre open-air pool, enjoyed some 3,000 vegan meals at the PENNY Green Hang- Out and celebrated from atop the four-metre-high ING Deck at the Mainstage with the best view.
Global star Steve Aoki also returned to Madness City in 2023. PAROOKAVILLE is the only place in Europe where fans can celebrate his PIZZAOKI. And on Saturday, the DJ personally presented co-founder Bernd Dicks with his birthday cake live on the Mainstage in his unique style – by throwing it in his face! The star DJ is a passionate fan of the festival. Since the festival's foundation, missing out on it has always been out of the question for Steve Aoki: "PAROOKAVILLE is too important to me."
The eighth edition of PAROOKAVILLE will be held from July 19th to 21st, 2024.
Stay tuned for updates on the official website here.