Recently Tiesto confirmed with a comment on one of his Instagram posts that he will not play at Ultra Miami 2020. Tiesto played at Ultra Miami for the first time in 2002, and since then he missed ultra just a single time, in 2006. and now after 13 years in 2020, he will not play at Ultra Music Festival Miami.
On 20 March he will be at Beyond Wonderland and in 21 he will play in Hakkasan Las Vegas.
The Dutch producer and DJ is without doubt one of the greatest musical pioneers and his missing from the lineup is not something well-received by his fans who were used to dance and have fun at his shows at Ultra Miami.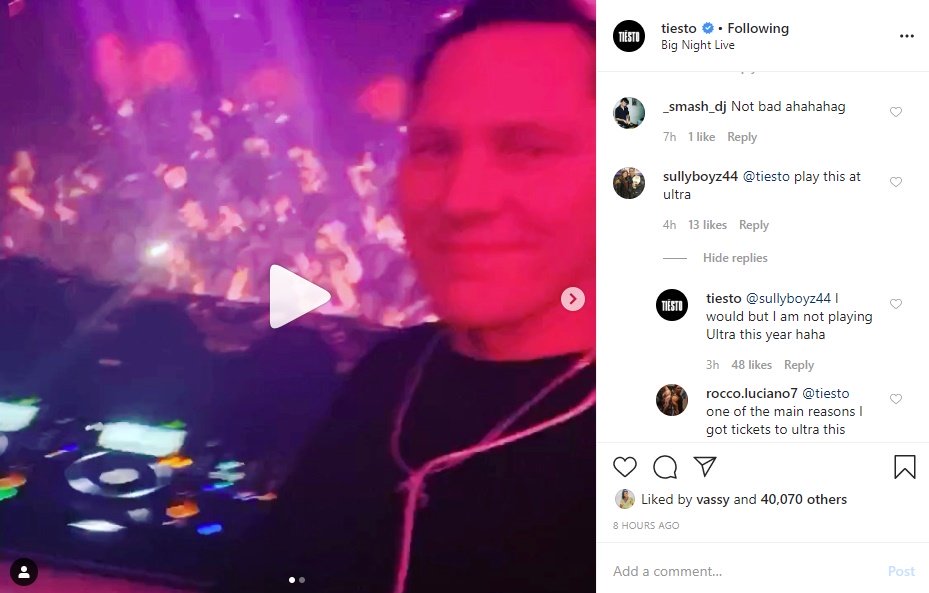 Ultra Miami Festival will take place on March 20-22 back in the Bayfront Park after the 2019's edition took place in a different place, Virginia Key.
The timetable for Ultra Miami 2020 will come in the next couple of days but till then, here's the lineup.
For more info about Ultra Miami 2020 check out their website – https://ultramusicfestival.com