When the music meets the magic, moonlit melodies dance upon the night. UNTOLD Festival emerges, a captivating realm where dreams and beats intertwine.
Between August 3-6, 2023, in the heart of Cluj-Napoca, Romania a symphony of sound unfolds, captivating hearts and souls. Prepare to be transported to a magic place where music transcends boundaries, under the enchanting glow of the moon with a huge line-up, ready to amaze you.
As you eagerly anticipate the electrifying atmosphere and unforgettable performances, it's time to highlight the must-see artists who will grace the stages and captivate you at this iconic event. From the best DJs in the World to soulful vocalists and genre-defying artists, the following performances are sure to leave an indelible mark on your UNTOLD Festival experience.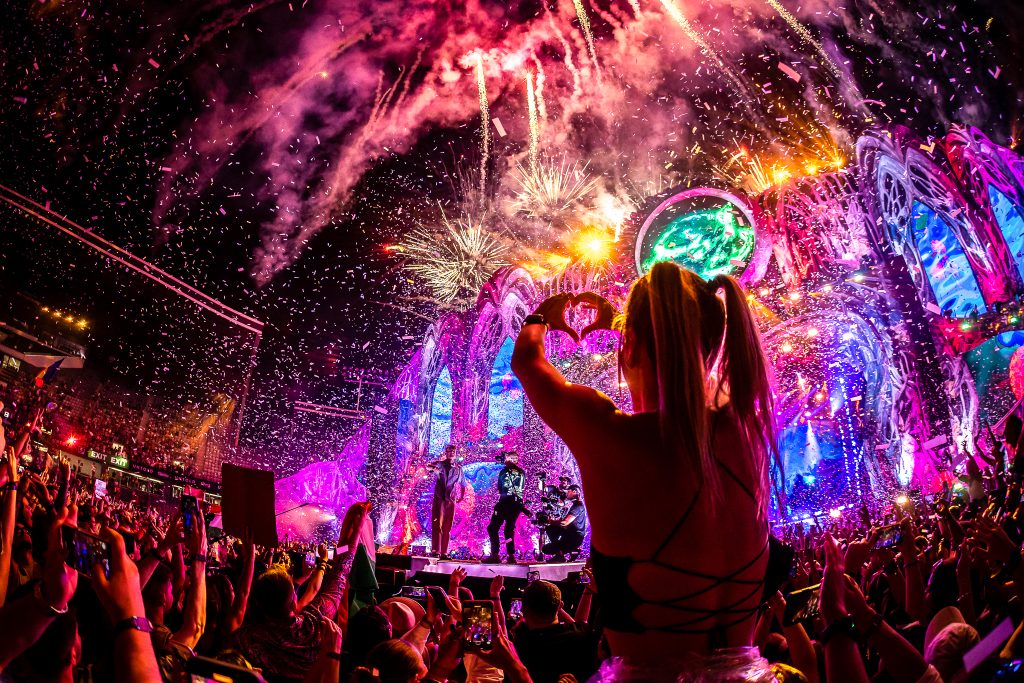 Armin Van Buuren: Trance Music' s Maestro
Armin van Buuren, an icon in the world of trance music is coming back to UNTOLD Festival and is ready to transport you to a state of trance on the 3rd August. His melodic compositions and uplifting beats create an immersive experience that transcends the boundaries of sound. Prepare for an unbeatable energy through tracks like "On & On", "This Is What It Feels Like" and "In and Out of Love" as Armin van Buuren showcases his mastery of the genre. This year, Armin has a special set prepared for UNTOLD, are you ready to "Turn the World into a dancefloor?"
Imagine Dragons: "Thunder" performance at UNTOLD Festival
The American Pop Rock band is coming for the first time in Romania and will perform on the 4th August at the Mainstage UNTOLD. Their fusion of pop rock, electropop, alternative rock and more has resonated deeply with audiences worldwide. At UNTOLD Festival, expect to be moved by the greatest hits like "Believer", "Radioactive", "Demons" as the Imagine Dragons' captivating stage presence envelops the crowd. With more than 75 million records sold worldwide and one of the best-selling artists of our times, you will be "On top of the World" with their performance. 
David Guetta: "Titanium" night is expected
David Guetta, the iconic Dj and producer is back for you at UNTOLD Festival and is ready to turn the arena into a massive dance party. As one of the pioneers of electronic dance music, Guetta has revolutionized the genre and achieved worldwide success. With tracks like "Titanium", "When Love Takes Over", "Memories" and "Hey Mama" his music has become anthems of the EDM scene. Whether you're a dedicated fan of electronic music or simply looking for an unforgettable night of dancing and celebration, David Guetta's performance at UNTOLD promises to deliver. Get ready to lose yourself in the pulsating rhythms and the sheer magic of a David Guetta set.
Alesso: "I Wanna Know" what`s the best party in the World?
As a renowned Swedish DJ and music producer, Alesso will bring his signature style of energetic and uplifting electronic dance music to create an unforgettable performance. Whether he's dropping his own hits like "Heroes (We Could Be)", "If I Lose Myself", "Under Control" or delivering incredible remixes, Alesso's set is sure to create an atmosphere of pure energy.
Martin Garrix: Energizing the Dancefloor
Martin Garrix, the wunderkind of electronic dance music, has continuously pushed boundaries and redefined the genre. Known for his pulsating beats and chart-topping hits, Garrix's performances are a masterclass in high-octane energy. Prepare to surrender to the rhythms of tracks like "Animals", "Scared to Be Lonely", "Hurricane" as he takes you on a wild musical journey.
Bebe Rexha: Unleashing Pop Power
With an incredible voice and a captivating stage presence, Bebe Rexha is set to bring her electrifying presence for the first time at UNTOLD. Known for her powerful vocals and catchy pop hits like "In the name of Love", "I am good (Blue)", "Meant to be", Bebe Rexha has a repertoire of powerful songs. If you're looking for a show that will leave you feeling inspired and entertained, don't miss the opportunity to see her at UNTOLD.
Ava Max: Maxing Out the Pop Spectrum
Ava Max's stage presence is nothing short of captivating. Her dynamic performances and theatrical flair create an immersive experience, drawing you into her world. Prepare to be mesmerized by her vocal prowess and great choreography as she takes the stage at UNTOLD. Be ready to hear anthems like "Sweet but Psycho", "Kings & Queens" and more.
French Montana: Unforgettable Vibes
French Montana has a string of chart-topping hits under his belt, including "Unforgettable," "Pop That," and "No Stylist". His music blends elements of hip-hop, trap, and pop, creating a unique sound that will get you moving and singing along.
Salvatore Ganacci: Setting wild energy
If you're looking for an unconventional experience at UNTOLD, don't miss Salvatore Ganacci's performance. Get ready to embrace the unexpected, let loose, and join in on the wild ride that only Ganacci can deliver. Ganacci's sets are a fusion of various genres, incorporating elements of EDM, trap, and bass music. His unique blend of sounds and unexpected song choices create a thrilling and unpredictable atmosphere that keeps you on your toes.
Eric Prydz: Takes UNTOLD on a Sonic Journey
It's not just the music that sets Prydz apart. His live performances are a spectacle in themselves. Prydz is renowned for his groundbreaking stage setups, including his mind-blowing holographic visuals and light shows. Every aspect of his performance is meticulously crafted to create you an immersive experience that combines sight and sound in a seamless and awe-inspiring way. Make sure you are not missing the visuals and the epic tracks like "Opus," "Pjanoo" and "Call on Me".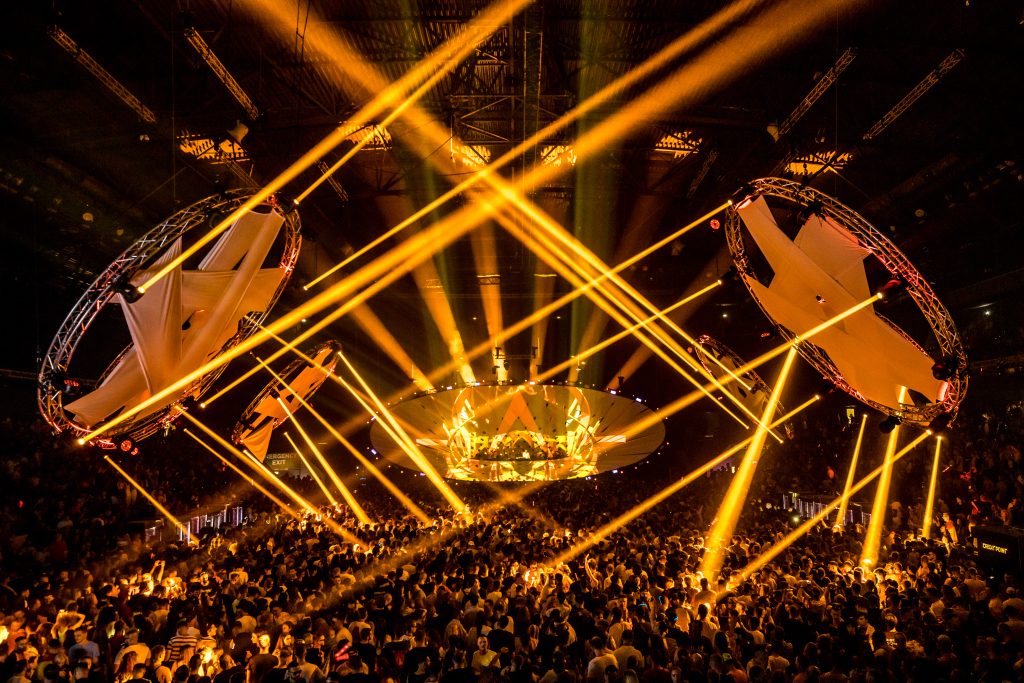 ZHU: Mystical Soundscapes
ZHU, the enigmatic and innovative electronic artist, is gearing up to bring his mesmerizing performance to UNTOLD. His music is characterized by dark and atmospheric undertones. His live sets are a seamless fusion of electronic sounds and live instrumentation, showcasing his talent as both a producer and performer. The mysterious Chinese-American artist behind the 2014 hit single "Faded" is ready to present "A taste of grace" and many more.
Other Djs and artists that will perform this year at UNTOLD Festival are Alok, Fedde le Grand, Ferg, KSHMR, Steve Aoki, Topic, Tujamo, Years&Years & more to be announced.
Galaxy Stage– Amelie Lens, Amber Broos, Boris Brejcha, Dixon, Marco Carola & more
Alchemy Stage– Apashe, Borgore, Dub FX & Woodnote & more
Daydream stage– Acid Pauli- Am I Right, Djeff B2B Fiona Kraft- Dubfire, Rampue- Satori- Sean Doron & more
Fortune Stage– Alex Kunnari- Allen Watts, Daxon, Ruben De Ronde etc.
UNTOLD Festival 2023 promises an unparalleled lineup of artists designed to suit every music lover. But the UNTOLD Festival is not just about the music; It's a celebration of artistry in its many forms.
As you explore the festival grounds, you encounter immersive installations, interactive art exhibits, and mesmerizing performances that blur the lines between reality and imagination. The vibrant colors, intricate sculptures, and whimsical displays transport you to a surreal dreamscape, where creativity knows no bounds.
The 8th chapter of the UNTOLD Festival takes place on August 3-6. Tickets, accommodation, and other details are available on untold.com. The full line-up will be revealed soon.
Photo credit- untold