Dutch DJ and music producer, Emilio Justin Behr (aka Justin Mylo) has established himself as one of the greatest producers with a distinct future bounce style. Starting at the age of 14, Mylo developed his very own sound and created big dance floor bangers like `Bouncy Bob`, `Burn Out` in collaboration with Martin Garrix. Now, his latest track `When we're gone` with Mesto has reached 1 Million streams in just three days. With so much to discuss, Edm Nomad managed to catch up with Justin Mylo to talk about his beginning in the music career, the process behind his new tune, podcast, and many more.
1. Hello Mylo, we are glad to have you here. How`s your life going?
Well kinda boring to be honest haha, really, really starting to miss the excitement of traveling and touring and DJing feels a little bit like life is incomplete at the moment. But hanging in there working on music a lot and been working on myself a lot in the gym and being more healthy so that`s the bright side of the whole covid situation!
2. We know that many people asked you about your first steps into the world of music, but we are curious to know how did you change your mind, from wanting to be a pilot to becoming a DJ producer?
Haha, You guys have been watching my podcast I see 😉 I feel like as a kid everyone has this sort of a dream job pilot, fireman, policeman etc. DJing and producing music was always just a hobby for me I never saw this as a 'career' until after high school when I had to decide if I'm gonna go to university or not, which I ended up not doing. So never actually got to pursue or think about actually becoming a pilot. But I'm still a big airplane nerd, I know every plane type and played a lot of flight simulator in the past, haha.
3. Going down this road, can you tell us the story and the process behind your first track?
Well my very first track that I actually put online for the world to see on Soundcloud at that time, which I don't think you can find on the internet anymore because it is not under the name Justin Mylo. Was actually a bootleg of Where Have You Been by Rihanna. Bootlegs were super popular then and it was a way to kinda get your name out there and have a hit song that people will recognize to play in your sets.
4. What is the one thing you wish you had known before starting a career as a DJ and a music producer?
Hmm not much actually, I love the process of learning things and finding out things for myself!
`A lot of my signature sounds and best melodies I created by accident after countless hours of clueless messing around with music`
5. Also, this year you`ve done a few sessions explaining the process behind your tracks and gave some hints of what a Justin Mylo festival set looks like. Can you tell us what are the first steps and the most important skills that can put a beginner on the right path to become a great music producer?
The drive to work hard and put in a lot of hours to learn everything about music production, but also just messing around with music and having fun with it can bring you a long way. A lot of my signature sounds and best melodies I created by accident after countless hours of clueless messing around with music. But also to be realistic and know what you're worth it`s not a bad thing to think big and dream big, but some things come with time or some goals- you first have to work for, before you can reach them.
6. On a different topic, in 2020, you've released a lot of new music. How different does it feel to record sets, to do livestream gigs instead of performing in front of the crowd?
Even before covid it was my goal to put out a lot of new music this year, so luckily we still made that happen! Doing livestreams is super different from performing for a crowd, you're just standing there in front of maybe some friends or just crew who are taking care of recording and producing the shows, so it takes a lot of imagination to bring the energy. But I'm always thinking about all the people that will tune in. Festivals you can only play for limited amounts of people with big livestreams there could be hundreds of thousands watching and enjoying at the same time so that's crazy!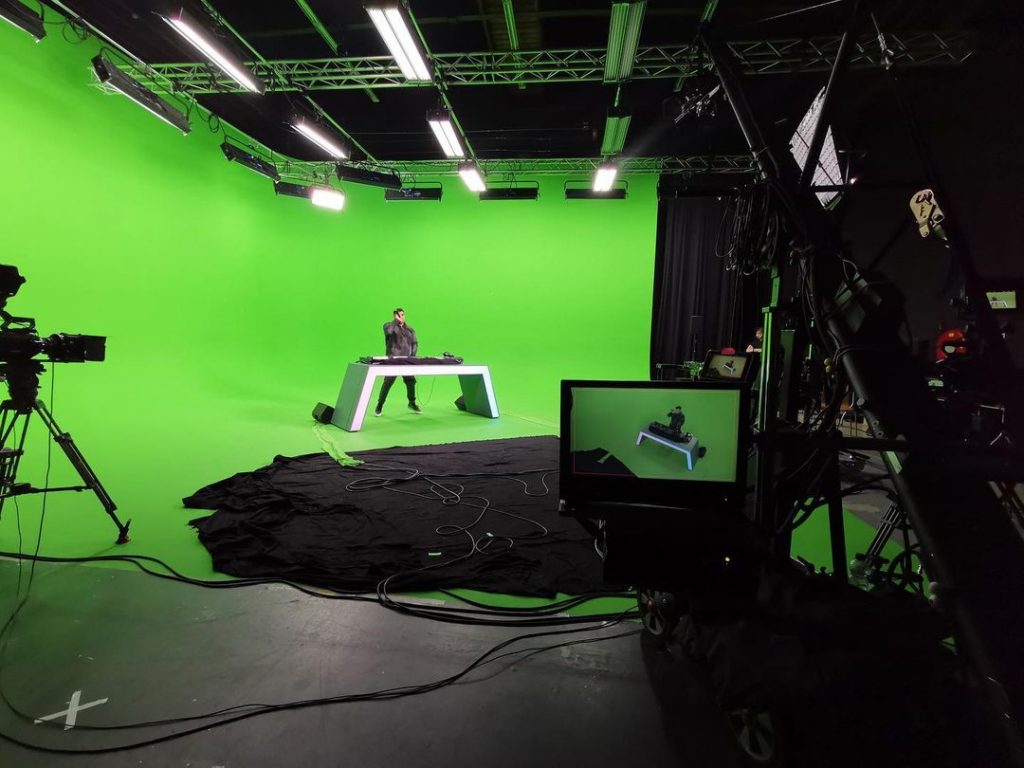 7. Your latest track `When we're gone` in collaboration with Mesto and Stef Classens on vocals is an absolute smash. Can you tell us how the record came about?
Thank you so much! Well this song started in my studio together with Stef and Yoshi who also co-wrote the song. We had a writingsession with the 3 of us and we just started jamming with guitars and I think after 10 minutes we already had a big part of the melodies for the song.
In that 1 day we wrote all the lyrics and recorded all the vocals! After that it stayed on the shelf for a bit and after a while I walked into Melle's (Mesto) studio which is right next to mine and we were like it would be fun to work on a song again together and I played him the demo for When We're Gone and that same night we did the melody for the drop together. Melle worked on the production more and the rest is history!
8. Besides your fresh music, now we can enjoy listening to The Mylo Mansion Podcast. What is the vision & idea behind launching your own podcast?
I can't take the credit for the podcast unfortunately haha, a friend of mine actually came up with the idea. During these times podcasts have been getting more and more popular and he noticed no other DJs really did that.
So we felt like it would be super cool to do and kinda get to know the actual people behind artists a bit more talking about our life experiences. But also talking with industry people a bit more, so people that work for labels publishers festival promoters etc. and get to know a bit more about all behind the scenes work.
9. Any clues that we could get about your future podcast guests?
My latest podcast is with Bassjackers which was a really fun conversation. In the coming weeks I'll be talking to a few more DJs and I'll do one with Stef who sings When We're Gone and the other guests I'll keep a secret for now 😉
The Mylo Mansion Podcast (podlink.to)
10. Last but not least, what are you looking forward to in 2021?
I really, really, really, really hope we can finally party together again and play shows and celebrate life!
-Favorite session-
What`s your….
Favorite game– My all time fav probably- Mass Effect
Favorite food– Asian food
Favorite city– Amsterdam!
Favorite season– Summer
Favorite festival– Could never pick played so many crazy ones haha.
Thank you for your time and we can't wait to see what you come up with next!
Follow Justin Mylo on socials:
Facebook https://www.facebook.com/justinmylo
Instagram https://www.instagram.com/justinmylo
Spotify https://open.spotify.com/artist/Justinmylo
Photo credits- https://www.facebook.com/justinmylo