E&A Events is one of the best-known event organizers around the world. Creators of the massive Don't Let Daddy Know and the Martin Garrix shows during ADE, they know how to create an unforgettable party. We had the opportunity to get behind the scenes with Rik Sietzema, the general manager at E&A Events, and learn more about the magic behind it.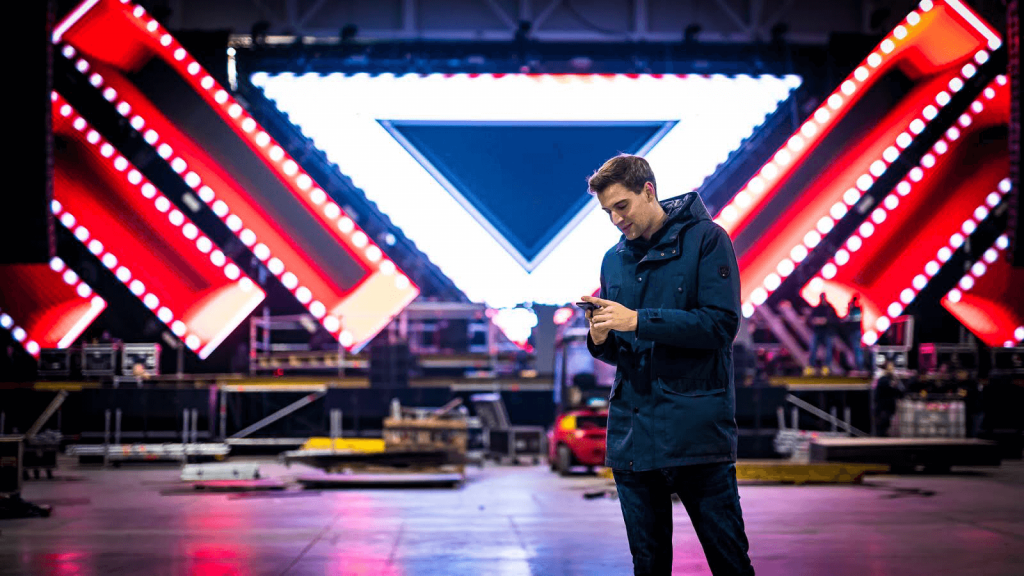 How do you guys survive these days? The virus is almost dead, ready for reopening the madness?
First of all, thank you for having us! The past year for sure has been the toughest year so far for our entire industry. We never saw this coming and although it was a hard time for our company, we stayed positive, prepared everything well, and re-think current strategies. On a yearly basis, we organize around 40 large festivals and hundreds of club nights in the Netherlands. From one day to another, everything got canceled and our daily routine of always working and being busy was gone. Suddenly, the Dutch government announced the good news that basically everything is possible again so we quickly adapted and are currently working on a lot of festivals in the Netherlands from August on. Besides that, we also have some international shows confirmed for later this year, so we expect to be fully up & running again soon.
Tell us more about you. How did you start organizing events? Can you remember how the first ones went? Why this love for EDM?
The company E&A Events started back in 2008 with club nights in Amsterdam. The owners Essam Jansen (also known as DJ Sem Vox) and Alex Hes first organized a monthly club night but quickly started taking over the entire nightlife with more events at multiple locations. However, they acknowledged that club nights are fun, but if you want to organize larger events you really have to build a brand. That's when they started with Don't Let Daddy Know on Ibiza in 2012. Because of the international fanbase and insane line-ups (for example with Major Lazor and Martin Garrix's first international shows) the brand quickly outgrew Ibiza and went to other locations all around the world. Around that time, EDM was booming as well, so that's how it all started. From that point on, not only the international brand Don't Let Daddy Know, but also our other brands like TIKTAK, Kingsland Festival, and the Martin Garrix shows during Amsterdam Dance Event became well-known within the event industry.
You had one year of silence, so a lot of time to prepare for upcoming events, like DLDK 2022. Are you planning something special for next year? Maybe something you couldn't before due to lack of time?
We indeed had a lot of time to prepare for our upcoming events. Don't Let Daddy Know Amsterdam next year will be one for the books for sure, besides the line-up which is huge every year, we also are working on a next-level stage design and new visuals. This past year we scouted a lot of new locations for our DLDK World Tour, so get ready for even more locations from 2022 on!
Most of your events are in the Netherlands. Of course, DLDK is making the world tour, BUT do you think that this country has something special when it comes to EDM? Many big names started here, but besides that, do Dutch people enjoy raving more?
I believe the rave culture has always been a part of the Dutch DNA and we have a great infrastructure for organizing events. Besides the fact that many famous DJ names come from the Netherlands, we were also pioneering in the dance industry with the first global events and conferences like the Amsterdam Dance Event or Dancefair. Our scene supports each other. Of course, Dutch people love to party a lot and the Netherlands is a true festival country with a lot of choices every weekend, but I think on a global level there are more nationalities that enjoy raving just as much. Our crowds in the United Kingdom, Chile, India, and for example Myanmar are also partying like crazy with a lot of energy!
E&A organizes huge raves. The sound is always booming and the effects are amazing. Give us some insight behind the scenes. How long does it take to prepare the venues? How many people are involved in the process?
We really focus on the experience and bringing new innovative shows each year again. For most of our events like Don't Let Daddy Know, the Martin Garrix shows during Amsterdam Dance Event, or Kingsland Festival, we start at least six months in advance, sometimes even earlier. From production to marketing, it quickly involves around 20-50 people in the process depending on which event it is. Some people work full-time at our office, others are freelancers that we hire on a project basis.
We know that all DJs have all kinds of requests to perform. We also know that some are writing ridiculous ones to make sure that you read them. If you can, tell me some of the funniest.
That's a funny question! We've seen many hospitality riders and my personal favorites are postcards with stamps from the local city where we organize the event, so the artist can send it home to their family. Next to that, I also liked the request of a 'high-end bartender' in the dressing room.
We love raving. When should we mark our calendars for upcoming events?
Well, get a pencil and some paper because it's a long list! In the Netherlands, we start in August and organize festivals almost every weekend. After the festival summer season is over, we are planning some nice events with big DJ names during Amsterdam Dance Event and then later this year we have some international shows and multiple events during New Year's Eve. You will definitely also like Don't Let Daddy Know at the massive Ziggo Dome in Amsterdam on March 5, 2022.
Stay updated on future events on Facebook | Instagram | Twitter | YouTube