International party purveyor elrow announces it will be closing out the year with its most in-demand sci-fi pop-culture-themed winter festival RowsAttacks! elrow's final blow-out of the year will bring Ibiza to New York with an interplanetary post-apocalyptic invasion taking over two stages at Avant Gardner in Brooklyn, NY on December 11 for a mothership's worth of partying.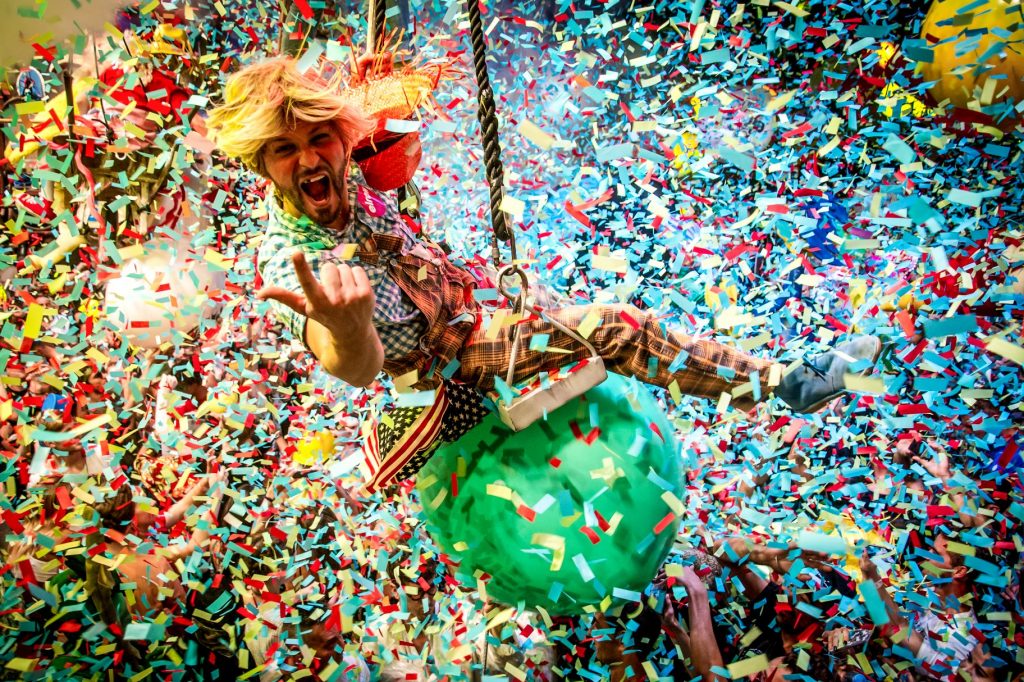 Chelina Manuhutu, one of the best-known House DJs and producers will be one of the many superstars taking over NY during this unforgettable experience. On this occasion, we had the pleasure to chat and learn more about her passion for music, DJing life, and upcoming surprises.
Chelina, so nice to have you here with us! How are you and how's everything in your life going right now?
All good! Thank you guys for having me. Everything luckily getting better.. back into seeing happy faces on dance floors all around the world, doing what I love and with good health so.. can't complain!
You are one of the best-known House DJs in the world! Tell us, how and when did your passion for music start?
It has always been there actually, my dad was (and still is) the frontman of a Latin rock band quite known in the Netherlands, 'Massada'. My mom was a professional dancer, my brothers and cousins almost all play some kind of instrument… I learned the first DJ skills from my oldest brother… I've been raised surrounded by music and artists so.. it is not strange that I ended up being a music producer and DJ.
You're playing at many incredible parties, on that note, tell us your best memory from a show,
Have many of them, I love playing outside spaces.. also when is daytime.. the sun going down with a huge festival crowd, and all grooving.. probably nothing beats that. But I love underground clubbing vibes too!
elrow is one of your upcoming shows this December! How do you usually prepare your set for such an event? Anything special for this one?
I prepare every show music-wise as I don't like playing the same stuff, even when I have to play 4/5 gigs in a week I always dig for new tunes and make a different selection in the end.. for me is very important to give something special each time and of course feel the vibe of the dance floor and from there build it up.
The crowd goes crazy every time you play. What's your secret to making all your shows special?
I just try to be myself, I love the stuff I play, otherwise, I wouldn't be doing this, so probably you can feel that from my side of the DJ booth if I see the people grooving and raving the same way I feel it that means the party is definitely going well and people are enjoying it. And that's my main goal on each show.
What advice would you give to someone young, looking to become a DJ superstar like you?
Well, I don't consider myself a superstar at all, I just keep fighting for what I love, so be loyal to the music you love, because then you'll play it by heart, and pursue your career no matter what they say, work very very hard, be humble and again no matter how many noes you get, keep taking doors down.. the DJ career is a continuing race so just enjoy the moment and keep working hard.
What is Chelina Manuhutu preparing for us in the near future?
Lots of new music that I couldn't release during the pandemic because is really meant for the dance floors and festivals so get ready for 2022! Also, big plans next year for the US, Ibiza, looking really good! Fingers crossed!
Last one, if you could be an animal for a day, what would you be and why?
Definitely, a Lion, is my zodiac sign and I love their strength, courage, and greatness.
Any message for all your fans?
Hope I can see you guys at any of my dates in the US, Miami on Dec 10 and Elrow NY on Dec 11 are my last dates in 2021 in the US so I'm really looking forward to seeing the people that support me there and also we are cooking big big things for 2022 that I can't say yet but I'm definitely playing much more in the US! Big kiss to my fans and thank you for all the good vibes.
Stay connected with Chelina on Instagram, Facebook, and Twitter. You can also learn more about elrow's final blast in 2021 here.